Type in Nepali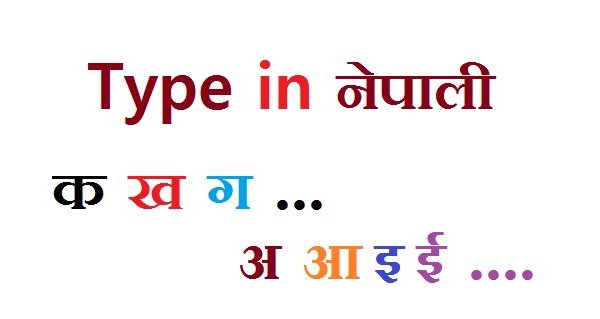 How to Type in Nepali ?
Are you wondering how to type in Nepali so you can write a mail to your friend in Nepali Unicode. Yes you can also write in your Facebook wall in Nepali. It is really easy and fun to type in Nepali. Just a matter of fact is you need to use our Free online Roman to Unicode typing tool for writing in Nepali. Don't worry it's free of cost and you can easily type in Nepali using our online typing tool. Simple do as instructed and you will get Nepali words as you type them. As Nepali font uses Devanagari font so this simple online tool can let you Type in Nepali as well in any other language using Devanagari font. Using this Nepali Unicode typing tool it is easy for you to write anything and to post them anywhere.
Help with Nepali Typing

a = अ, aa = आ, i = इ, ee = ई, u = उ, oo = ऊ, e = ए, ai = ऐ, o = ओ, au = औ, aM = अं, a: = अ:, ॠ


k = क, kh = ख, g = ग, gh = घ, NG = ङ, ch = च, chh = छ, j = ज, jh = झ, NY = ञ, T = ट, Th = ठ, D = ड, Dh = ढ, N = ण, t = त, th = थ, d = द, dh = ध, n = न, p = प, f = फ, b = ब, bh = भ, m = म, y = य, r = र, l = ल, w = व, sh = श, Sh = ष, s = स, h = ह, kSh = क्ष, tr = त्र, Gy = ज्ञ

0 = ०, 1 = १, 2 = २, 3 = ३, 4 = ४, 5 = ५, 6 = ६, 7 = ७, 8 = ८, 9 = ९

aa = ा, i = ि, ee = ी, u = ु, oo = ू, Ri = ृ, RI = ॄ, e = े, ai = ै, o = ो, au = ौ

M~ = ँ (Chandrabindu)
M = ं (Anuswar)
: = ः (Bisharg)
| = । (पूर्ण बिराम)
Rs = ₹
OM = ॐ
+~ = 卐

ka = क, kaa = का, ki = कि, kee = की, ku = कु, koo = कू, ke = के, kai = कै, ko = को, kau = कौ, kaM = कं, ka: = कः
Here we have presented you the Nepali Unicode converter which you can use to type in Nepali. Use the Roman to Unicode converter to type in Nepali easily. You can simply type the  letters in English for example : For typing "कुराकानी" you can simply type "kurakani" and give a space. It will simply transforms it into Nepali Unicode. For more suggestions of a similar Nepali words, if the transformation goes wrong you can simply hit Backspace and choose one from the alternatives. Also you should make habit of typing "kaa" for "का" and "ka" for "क" this will help you to type in Nepali correctly.
Nepali (नेपाली), is a language in the Indo-Aryan languages which is official language of Nepal. This language has official language status in the formerly independent state of Sikkim and in West Bengal's Darjeeling district where vast majority of Nepalese stay after the Sugauli Sandhi. Nepali is commonly written in the Devanagari script although there is some record of using Takri script in the history of Nepali, especially in western Nepal, Uttarakhand, and Himachal Pradesh. We need different typing skill for writing Nepali specially to type different fonts. The increasing use of computer definitely makes it easy for people to type English but at the same time lacks to type in Nepali as English is commonly used in Computer programs. The development of Unicode made it easy for people who like to type in Nepali without any training or practice.
Save
Save