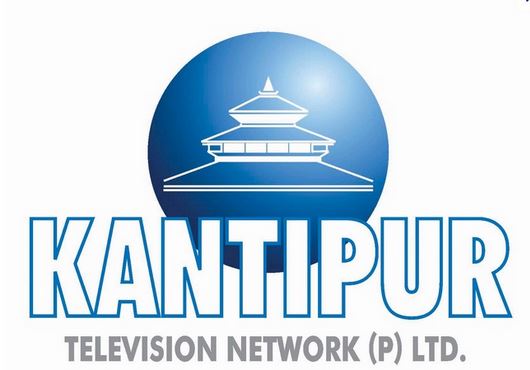 Kantipur TV is one of the popular Television Channel by Kantipur Media Group who publishes popular newspapers like Kantipur Daily, The Kathmandu Post Daily, Saptahik Weekly including Nepal's popular radio station Kantipur FM 97.9 Mhz.
Kantipur TV first broadcasted their channel limited to Kathmandu Valley which they extended to all over Nepal. Kantipur Television lunched in July 2003. Before Kantipur TV only the National TV channel NTV was available to watch without connecting any local cable network just by connecting a simple antenna. Now people from most of the districts of Nepal can watch Kantipur TV in their TV set.
Kantipur TV brings you latest breaking news, entertainment shows and current affairs show. Some of the popular program of Kantipur TV are : Call Kantipur (Musical Talk Show), Kantipur Aaja (Current Affiars), Dishanirdesh (Talk Show), Harke Haldar (Comedy Serial), Rajatpat (Movie Entertainment), Music Mela (Entertainment), Fireside (Talk Show), Countdown Kantipur (Musical) etc.
Kantipur TV lunched their website www.kantipurtv.com and began the live broadcasting of Kantipur TV online. Now you can watch Kantipur TV live from your Desktop, android phone and iPhone mobile phones. Now where ever you are you can get in touch with Nepali News and Entertainment with Kantipur TV.