51 Quotes about Love and Marriage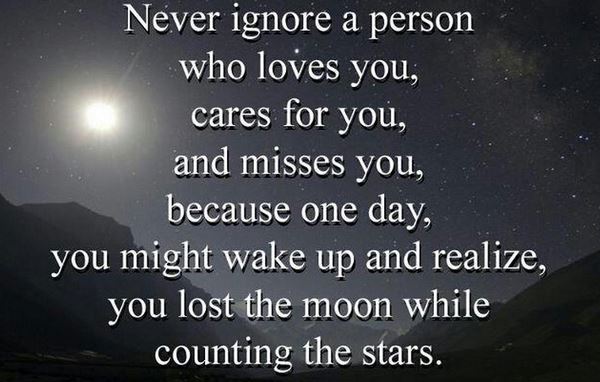 51 Quotes about Love and Marriage are listed here after a light research by our fellow writer. Most of the  people fall in love and even get married. When you are in love there may be lot of things you express to your love, special words and lines that you tell to your loved ones so she cheers. What if you don't have any idea about those love quotes ? Well it's not a big deal to find some quotes as we can get them among lot of websites available. But also sometimes we are not satisfied with the ones we find or that our mind tries to write. Quotes are meant to get inspiration for some lovers. Why not check out our special list of quotes about Love and marriage by popular writers and some unknown sources available here:
1. Behind every happy couple lies two people who have fought hard to overcome all obstacles and interference to be that way. Why? Because it's what they wanted. – Kim George
2. There are a lot of people who call you by your NAME, but there is only one person who can make it so damm special.
3. One advantage of marriage is that, when you fall out of love with him or he falls out of love with you, it keeps you together until you fall in again. – Judith Viorst
4. Love is not about how much you say 'I Love You', but how much you can prove that it's true.
5. They say Marriage will change you but it didn't change me, being in love changed me.  – R Kelly
6. I'm feeling alive and with every breadth that I take, I feel like i have won. You are my key to survival. – Secondhand Serenade
7. When you realize you want to spend the rest of your life with somebody, you want the rest of your life to start as soon as possible.
8. It is love that makes impossible possible.
9. Love is life and if you miss love, you miss life.  – Leo Buscaglia
10. A happy marriage is the union of two good forgivers.
11. Everything you need, will come to you at the perfect time.
12. Love is the dawn of marriage and marriage is the sunset of love.
13. There is no perfect relationship, perfect partner, perfect love but is up to a strong relationship to sit and communicate each ones fault and continue the journey you both continue to grow.
14. Keep love in your heart. A life without it is like a sunless garden when the flowers are dead. – Oscar Wilde
15. Now a days Love marriage means to marry your own lover where as Arranged marriage means to marry others lover. It hurts, but 100% true.
16. Don't marry a man unless you would be proud to have a son exactly like him.
17. With that ring I gave you my heart. I promised from that day forward you would never walk alone; my heart would be your shelter and my arms would be your home.
18. A successful Marriage requires falling in love many times always with the same person. – Mignon McLaughlin
19. Two souls with but a single thought; two hearts that beat as one. – Friedrich Halm
20. Love doesn't make the world go round. Love is what makes the ride worthwhile. – Franklin P. Jones
21. You don't marry the person you can live with, you marry the person you can't live without.
22. The greatest marriages are built on teamwork. A mutual respect, a healthy does of admiration, and a never ending portion of love and grace. – Fawn Weaver
23. Coming together is a beginning; keeping together is progress and working together is success. – Henry Ford
24. Because today, when i look into your eyes, my love for you only grows. It's even stronger now. My love will never waver. And this I vow to you, today, always and forever.
25. Marriage is getting to have a sleep over with your best friend, every single night of the week.
26. Love is a treasure which we can never pay. The only way to keep it is to give it away.
27. I believe that marriage isn't between a man and a woman but between love and love. – Frank Ocean
28. Holding hands is, in my humble opinion, an outward sign of a happy and healthy marriage.
29. This day I will marry my friend, the one i laugh with dream with, Live for, love.
30. Before marriage, a girl has to make love to a man to hold him. After marriage, she has to hold him to make love to him. – Marilyn Monroe
31. Grow old along with me; the best is yet to be. – Robert Browning
32. When a girl thinks of her future with her boyfriend, it's normal. But when the boy thinks of his future with his girlfriend he's serious.
33. People stay married because they want to, not because the doors are locked. – Paul Navman
34. Before we met, I was as lost as a person could be and yet you saw something in me that somehow gave me direction again.
35. For you see, each day I love you more Today more than yesterday and less than tomorrow . – Rosemonde Gerard
36. Once in a while, right in the middle of an ordinary life, love gives us a fairy tale.
37. Being deeply loved by someone gives you strength, while loving someone deeply gives you courage. – Lao Tzu
38. Love is a promise, Love is a souvenir once given never forgotten, never let it disappear. – John Lennon
39. Every story is beautiful, but ours is my favorite.
40. Soul-mates are people who bring out the best in you. They are not perfect but are always perfect for you.
41. I love being married. It's so great to find that one special person you want to annoy for the rest of your life.
42. When a couple is arguing over who loves who more, The one that gives up is the real Winner.
43. One day you'll find someone who doesn't care about your past because they want to be your future.
44. Love is an ideal thing, marriage is a real thing. A confusion of the real with the ideal never goes unpunished. – Johann Wolfgang Goethe
45. Marriage doesn't guarantee you will be together forever, it's only paper. It takes love, respect, trust, understanding, friendship and faith in your relationship to make it last.
46. A good boy will never want to change anything about you, except for your last name.
47. Your task is not to seek for love, but merely to seek and find all the barriers within yourself that you have built against it. – Rumi
48. I do love nothing in the world so much as you. – William Shakespeare
49. In all the world there is no heart for me like yours. In all the world there is no love for you like mine. – Maya Angelou
50. Forget "the institution of marriage" and remember "the family of us". We are all making it up as we go along. And that's okay. – Maggie Reyes
51. Love is blind and marriage is the institution for the blind. – James Graham