Baru Yesai Saili by Aayush Pariyar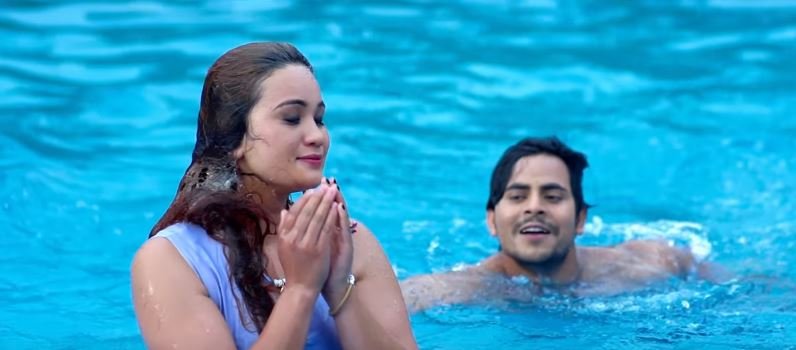 Baru Yesai Saili is a new sentimental Nepali lok dohori song by Prakash Bhatta. The music video features Dipika and Dipesh. This music video was directed by Prakash Bhatta. Baru Yesai Saili was edited by Bishnu Sharma and was cinematographed by Karan Chaisir. Baru Yesai Saili is a Nepali song that tells the pain when betrayed by loved ones.
The lyrics for the song was written by Aayush Pariyar and music was also done by Aayush Pariyar himself. This song express the pain of betrayal lovers and revels the girls who run behind or make relationship for money. This music video wants to deliver the message that those kind of girls "Gold diggers" will always break our hearts. Once, Mr. Kinky Friedman said that "Money can buy you a fine dog, but only love can make him wing his tail". So, don't ever compare love with money or any others treasures. Believe in relationship and be honest and loyal to your relationship then there will be always happiness and joy in relation. This music video was presented by Aashish Music Pvt. Ltd. When you once listen to this music video, I am sure you will keep repeating it.
Baru Yesai Saili is officially released online by Music Nepal via YouTube. Hope that you guys will enjoy this melodious lok dohori song.
Here is the lyrics for the song Baru Yesai Saili:
Baru yesai sailii yi aansu jharos
Papini saaa bhet huna naparos
Baru yesai sailii yi aansu jharos
Papini saaa bhet huna naparos
Papini saaa bhet huna naparos
………….. …………. ………….
Sangai jiune sailii hau bacha diyeko
Timrai karan chhu aansu piyeko
Sangai jiune sailii hau bacha diyeko
Timrai karan chhu aansu piyeko
Timrai karan chhu aansu piyeko

………….. …………. ………….
Bhakanidai sailiii ruyera k laayo
karimaileee bhumari khelayo
Bhakanidai sailiii ruyera k laayo
karimaileee bhumari khelayo
karimaileee bhumari khelayo
………….. …………… ……………