Brake Fail – Latest Episode Updated Every Week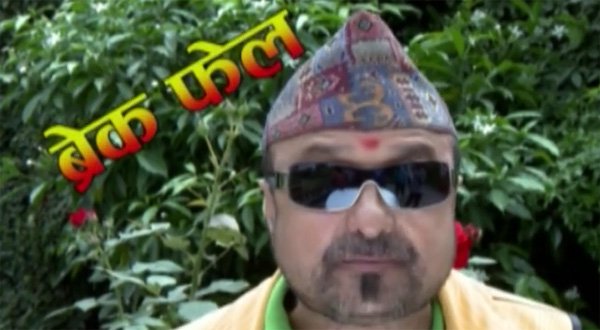 Brake Fail is another popular Nepali TV series that is aired every week on NTV. This is a comic sequence presented by Media Hub Pvt. Ltd. After the end of popular Nepali comedy Jire Khursani, the team came up with this new series Brake Fail. Shiva Hari Paudyal is the writer and director of this TV series. He is also a leading actor in this sitcom. The program casts several Nepali actors such as; Shiva Hari Paudyal, Kiran KC, Rajaram Paudyal, Manoj Acharya, Hima Koirala, Sabita Gurung, Shivahari Acharya, Sudip Baskota, Surendra KC, Binod KC and more. Brake Fail is one of the most viewed Nepali TV Show along with Meri Bassai, Bhadragol and Nepal Idol.
Break Fail is a Nepali Series that revolves around the daily happenings in a middle class family struggling to survive in Kathmandu. The story here is presented on comedy entertainment impression. Shiva Hari Paudyal is a jobless husband seeking help from other people to run his family. Kiran KC is a rich landlord who earns his livelihood from the rent bucks. A political Leader Rajaram Paudyal is witty character here. And Manoj Acharya is the next strong character playing a role for police officer who is solid and potent. The combination of these insane characters has made this program hilarious.
Brake Fail is an amazing story of Shiva Hari Paudyal with cinematography by Manaraj Gurjudhara and Dilip Bista. The show is edited by Rabin Bhatta and legally advised by Jyotiram Phuyal. More than 25 back episodes of this TV series are aired till now which are available to watch online. Brake Fails comes for around 22 minutes, every Monday on Nepal Television at 8:50 PM. Media Hub Pvt. Ltd. officially released the episodes immediately after they are aired on the TV every week. Here you can watch every latest new and old episodes of Brake Fail.
Watch Brake Fail – Latest Episodes (Click to Watch)