Nepal Idol – Latest Episode Updated every Week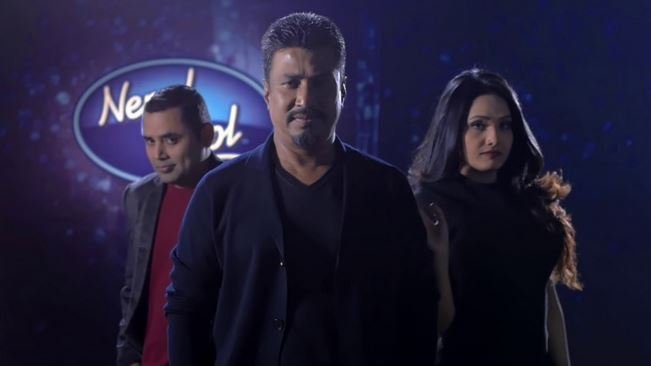 Nepal Idol is a first singing reality competition as a part of international Idol franchise proceeding in Nepal. This international Idol franchise was initially created by Simon Fuller and owned by 19 Entertainments and Fremantle Media. Nepal Idol is a singing battle in which winners are decided by public votes. There are three judges in the show; Nhyoo Bajracharya, Indira Joshi and Kali Prasad Baskota. All the judges over here are talented Nepali singers.
Nepal idol is a television program aimed for finding new solo recording artist across Nepal. This program is administered by AP1 TV affiliating right for Nepal Idol broadcasting. There are several auditions taken before the contestant reaches an estimated level in a competition. Formerly the auditions were held in places including Nepalgunj, Butwal, Narayangarh, Birjung, Biratnagar, Pokhara and Kathmandu. Those participants exceeding the referred benchmark are then taken to Kathmandu for tough more level in competition. There, the judges respond, singing ability and pupil's polls will conclude the winner. The winner of this competition will be awarded with Mahindra Kuv 100 car, 20 Million NRP, Nepal Idol Album and contract and many other gift hampers.
Nepal Idol is initiated by Bishal Bhandari, Firoj Timilsina and Yogesh Jung Kunwar. Audition for Nepal Idol is always free of cost and people rejected once can again participate twice in the competition. This show was first aired on February 2017. The program runs for 1hour in AP1 television.
Watch every episodes of Nepal Idol that is broadcasted on AP1 TV online.
Watch Nepal Idol – Latest Episodes (Click to Watch)