Who will Win the crown of Miss Koshi 2017 ?
[tps_header]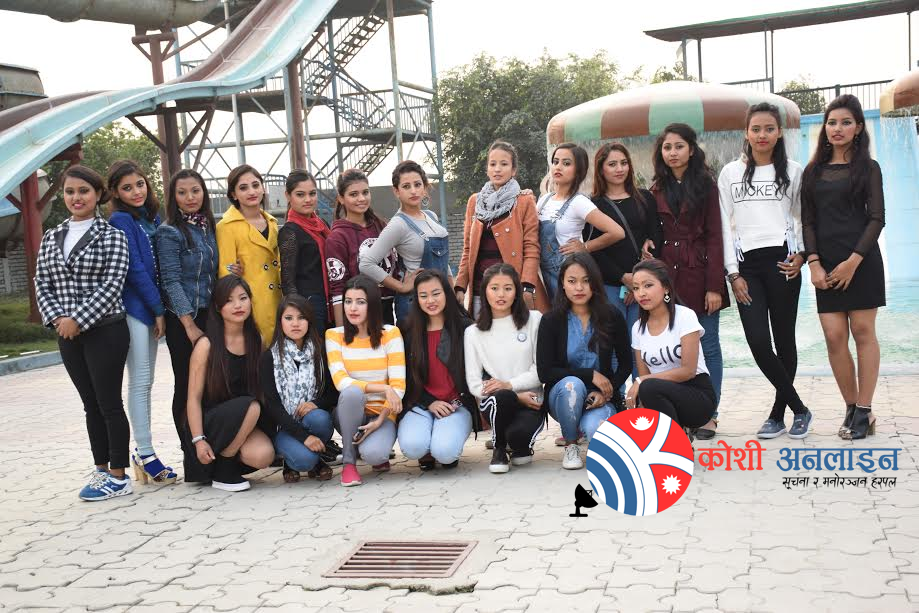 Biratnagar 4, Falgun. The finale of Miss Koshi Nepal 2017 Season 3 organized by Jay Media Management Pvt. Ltd. is going to take place on 7th Falgun, 2073. The 26 contestants have reached the finale after completing different types of stages.
The person who gets crowned as Miss Koshi 2017 will be winning Rs.1 Lakh and other different gift hampers and also will get an offer to be featured on a music video. Similarly, the First Runner Up and Second Runner Up will be winning Rs.51 Thousand and Rs.31 Thousand respectively. The audition for Miss Koshi 2017 was held on different places like Biratnagar, Itahari, Damak and Kathmandu. The contestants of Miss Koshi 2017 had to pass through different rounds like Talent Round, Media Counseling, Photo Shoot, Health, Make Up, Video Shoot to make their place at the Finale.
The contest currently has been choreographed by Shruti Nepal and Ranajana Giri and the contestants will be specially trained by Ayushman DS Joshi on the subject of choreography before 7th of Falgun says Mr. Jay Raj Roy,MD of Jay Media Management Pvt. Ltd. He says that they will be paying tribute to Late Yama Buddha, a well-known singer among youngsters, on the day of finale. "This competition has been organized to help the young girls to show off the hidden talent inside them" adds Mr. Ray.
The supporters of this event are Birat Books Centre, Johnson Aqua, Bibhuti Concerns, Journey to Australia, Sabu Beauty Parlour, Asian Computer Impex, Three Link, Shree Creation, Shreyance Fashion, Mahendra Hotel, The Buzz and GK Photography. Koshi Online is official media partner of this event Miss Koshi 2017.  Jay Media, before organizing Miss Koshi 2017 Season 3, has organized contests like Mister Koshi 2016 and Mister and Miss Little Koshi 2016. According to Ray, after the completion of this season, they will soon be organizing Misses Koshi 2017 in Biratnagar. The grand finale is scheduled for 7th Falgun 2073.
Let's check out the 26 Miss Koshi 2017 contestant eligible for the Finale.
[/tps_header][tps_title]Contestant 1 : Amrita Gurung[/tps_title]