Aaideu Timi by Sarkraj baniya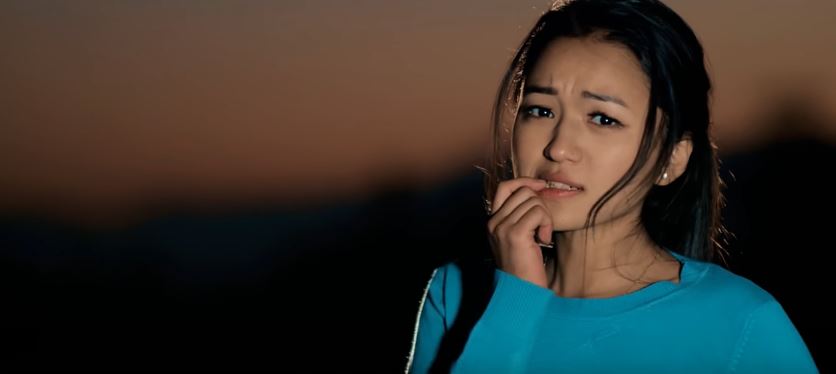 Aaideu Timi is a new Nepali remix song from album "MELODIES OF SARKRAJ". The music video features Faraj and Alisha Rai. Aaideu Timi is a Nepali song by Sarkraj baniya, Thujey & Kim which is directed by Faraj. Aaideu Timi music video was Cinematographed by Surendra Shrestha, Faraj and Gyanendra Sharma.
The music of this song is composed by Prakash basfor and lyrics of this song was written by Prakash basfor himself. The music video is featuring by versatile actress Alisha Rai with a new looks. She has appeared in numerous music videos, television commercials, print ads and some of Nepali movies. Aaideu Timi music video was presented by far away entertainment. This is an energetic and soulful music video that you will appreciate once you watched. This music video is filled with glamour, romance and beauty. When you once listen this song, I am sure you will keep repeating it.
The music video is released officially online by Far Away Entertainment via Youtube. Hope that you will enjoy this melodious romantic remix song Aaideu Timi.

Here is the lyrics of Aaideu Timi:
Timi sagai hinako
Bato haru ma
Hidhi rahu lagcha
Hidhi rahu lagcha
Mero aagi ae
Timi hasi dida
Kati piyaro lagcha
Kati piyaro lagcha
Hunchau sadai bhari
Mero yaad bhari
Sakdina timi bina
Timinai hau meri
Sapana ki pari
Huna chhu timi saga
Aaideu timi aaideu
Mero jiwan ma
Aaideu timi aaideu
Mero mann ma
Aaideu timi aaideu
Mero jiwan ma
Aaideu timi aaideu
Mero mann ma
Yo mero mann…

( Rap Rap Rap )

Dina chhu sadai
Timro saatha
Yo haat samauna
Rakhana chu mero
Mutu ma
Yo mero jiwan ma auna
Chahanna ma kae
TImilai paye dhekhi
Dhekhana chhu mann dhekhi
Timro sundar akriti
Hunchau sadai timi
Mero yaad bhari
Sakdina timi bina
Timinai hau meri
Sapana ki pari
Huna chhu timi saga

(Rap Rap Rap)
Aaideu timi aaideu
Mero jiwan ma
Aaideu timi aaideu
Mero mann ma
Aaideu timi aaideu
Mero jiwan ma
Aaideu timi aaideu
Mero mann ma
Yo mero mann………………