Purano Gaun By Yash Kumar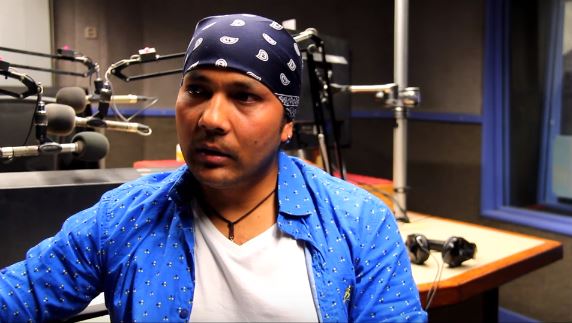 Purano Gaun is a new Aadhunik Nepali and romantic song by Yash Kumar. This song is taken from his "Narune Aankha Haru". This is romantic song which shows the love story between Yash Kumar and his loved girl of his own home town.
The lyrics and music for this song is composed by Yash Kumar. The vocal to this song was given by one of the most popular and loved singer Yash Kumar. He is not only a singer, he is actor, music composer and good lyrics writer as well. Yash Kumar has given his voice to lots of songs, most of them are emotional and against racism but this one is about love and romance. The lyrics and music of this song was very interesting and heart touching. When you once listen this song, I am sure you will keep chanting it.
The music video is released officially online by Dhaulagiri Cassette Center via Youtube. Hope that you will enjoy this melodious lok pop song.
Here is the lyrics for the song Purano Gaun:
Purano gaau kya ramro thaau
Chanchale nani kya ramro bani,
Ghumdai ma aaye timro gaau ma
Timi yo manlai samhali deuna
Purano gaau kya ramro thaau
Chanchale nani kya ramro baniii

Dara lagcha timi sita daralagcah timi sita
Bhanna man lagcha,garna man lagcha
Kehi mitha baata haru
Purano gaau, kya ramro thaau
Chanchale nani, kya ramro bani
Ghumdai ma aaye timro gaau ma
Timi yo manlai samhali deuna

Gajalu ankha nashalu herai
Gajalu ankha nashalu herai
Najika aauchin kehi bhanna khojchin
Kamaaudai otha haru
Purano gaau kya ramro thaau
Chanchale nani kya ramro bani,
Ghumdai ma aaye timro gaau ma
Timi yo manlai samhali deuna