Anjil Adhikari by Ecstasy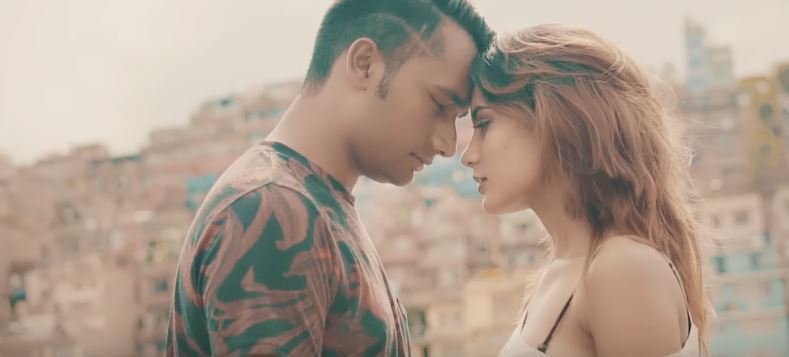 Ecstasy is a new Nepali romantic song by Anjil Adhikari. The music video features Anjil Adhikari and Anju Chaulagain. Ecstasy is a Nepali song which is directed by Thujey. The music video was Produced by Brijesh Shrestha and was Shot by Jimmy Lama.
The lyrics for this song was written by Hari R. Adhikari. The music video features hot and sexy model Anju Chaulagain. And she was supported by one of the innovative, energetic and multidimensional young singer Anjil Adhikari. They have given their best performance in this music video. In this music video, we can able to see the hot figure of Anju Chaulagain. The music video was presented by Anjil Adhikari. When you once listen this song, I am sure you will keep repeating it.
The music video is released officially online by HighlightsNepal via Youtube. Hope that you will enjoy this melodious romantic song Ecstasy.
Here is the lyrics for Ecstasy:
Jindagi ma paelo choti
Yesto awash bhayo
Timro muhar samjhidaima
Mannai pagal bhayo
Sakdina ek pal timibina
Bachana kaela auna
Rahar sachana…..

Au priya angalo ma
Bheri dau malae
Urli jane jawani ko
Nasa chakhana lai
Laijau malae chadae
Afnai haat le samae
Nasa bitra jamera ramae………