Bolu ki Nabolu by Bivek Shrestha(kandara)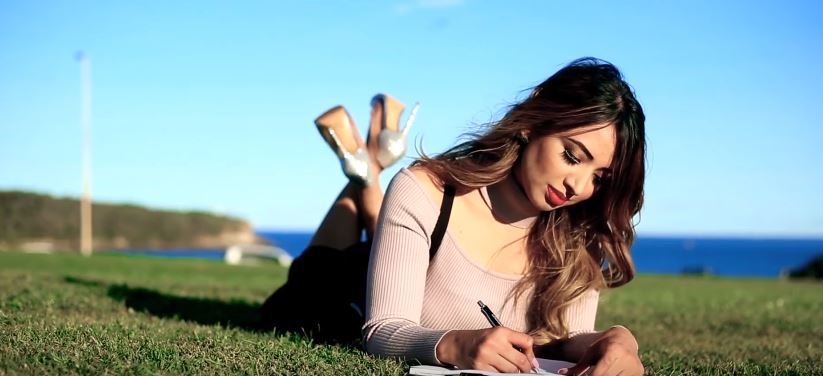 Bolu ki Nabolu is a new Nepali love song from album ""BARSHAUN PARCHHI"". This music video is directed by Jeewan Rashaili. The music video features Safal Karki and Archana Karki. Bolu ki Nabolu music video was edited and  cinematographed by Jeewan Rashaili.
The lyrics and music for this song was composed by Sunil Thapa(Kandara) and music video was arranged by Sunil Thapa(Kandara). Archana Karki is beautiful model with good body structure who performed many music videos. In this music video, she performed with Safal Karki and make this music video interesting. Bolu ki Nabolu is a full package of entertaining and romance. Furthermore, This song has explain romantic love story between Safal Karki and Archana Karki. This music video was post production by Golden Kangaroo Films. When you once listen this song, I am sure you will keep repeating it.
The music video is released officially online by Budha Subba Digital Pvt Ltd via Youtube. Hope that you will enjoy this aadhunik song Bolu ki Nabolu.
Here is the lyrics for Bolu ki Nabolu:
Bolu ki Nabolu
Bolu ki Nabolu
Yo mann ma halcal jhai
Bhae rahancha
Hoo Kholu ki na kholu
Kholu ki na kholu
Din raat timrai jalko
Ae rahancha
Kholu ki na kholu
Kholu ki na kholu…….

Najar kina yo mero
Dhekhu bhancha timilai
Yeso k dhekha pheri
Pida huncha mutulai
kaha jau k garu garu
Huncha ni
Kama kaj ani duniya nai
Bhuldai chhu ni
Sodhu ki na sodhu
Sodhu ki na sodhu
Malae timi sodhachau k bhani
Sodhu ki na sodhu
Sodhu ki na sodhu…….

Timilai ekanta ma
Bhetna mann lagda cha
Tadai katai ghumna lai
Jau bhanu lagda chha
Timi samu dil kholu kasari
Kata kata dar pani lagda chani
Auu chou ki na chou
Chou ki na chou
Tyo taan angalo ma
Liu bhancha
chou ki na chou
Chou ki na chou
chou ki na chou
Chou ki na chou
chou ki na chou
Chou ki na chou………………