Eka Deshko Katha by Bishnu Majhi and Buddhi Ram Sunar Ft. Asha and Buddhiram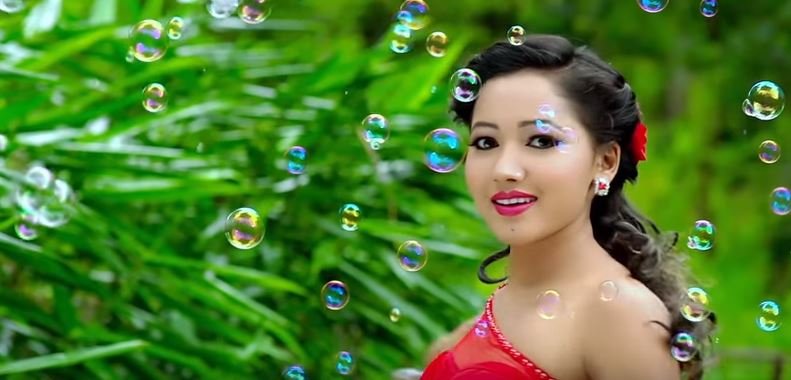 Eka Deshko Katha is a new Nepali lok dohori song by Bishnu Majhi and Buddhi Ram Sunar. The music video features Asha Khadka and Buddhiram Sunar. This music video was edited by Amar Shakya and was cinematographed by Rajesh Ghimire. Eka Deshko Katha is a Nepali song that tells that if we love some one then love him/her from deep inside. This music video is directed by Kapil Lama.
The lyrics for the song was written by Sirjana Pandey and music for this song was done by Ramu Khadka. This music video express how the relationship between boy and girl who love each other must be. Aasha is a beautiful well known model and actress in Nepali music industry. She has appeared in numerous music videos mostly in emotional lok dohori songs and some advertisements too. In Eka Deshko Katha, Aasha Khadak and Buddhiram Sunar love each other and praying to god to make their relationship more stronger. This music video was presented by Malati Digital Pvt Ltd. When you once listen to this music video, I am sure you will keep repeating it.
Eka Deshko Katha is officially released online by Music Nepal via YouTube. Hope that you guys will enjoy this melodious lok dohori song.
Here is the lyrics for the song Eka Deshko Katha:
Ekades ko nabanos katha
Hamro maya atut ra atha
Tutdaina tutdaina
Hamro maya kaeu juni juni
Badnam garne samaj le ta
Sakdaina chhutauna hamilae
Unko manma ma basechhu
Mero man ma uni
Nabanos katha
Hamro maya atut ra atha
Tutdaina tutdaina
Hamro maya kaeu juni juni
Badnam garne samaj le ta
Sakdaina chhutauna hamilae
Unko manma ma basechhu
Mero man ma uni
Badnam garne samaj le ta
Sakdaina chhutauna hamilae
Unko manma ma basechhu
Mero man ma uni
Dali ko ful woelera jhareni
Jasto jatil badha ae pareni
Tutdaina tutdaina
Hamro maya kaeu juni juni
Badnam garne samaj le ta
Sakdaina chhutauna hamilae
Unko manma ma basechhu
Mero man ma uni
Woelera jhareni
Jasto jatil badha ae pareni
Tutdaina tutdaina
Hamro maya kaeu juni juni
Badnam garne samaj le ta
Sakdaina chhutauna hamilae
Unko manma ma basechhu
Mero man ma uni
Badnam garne samaj le ta
Sakdaina chhutauna hamilae
Unko manma ma basechhu
Mero man ma uni
……………… ……………. ………………