Jadu chha ki by Pratap Lama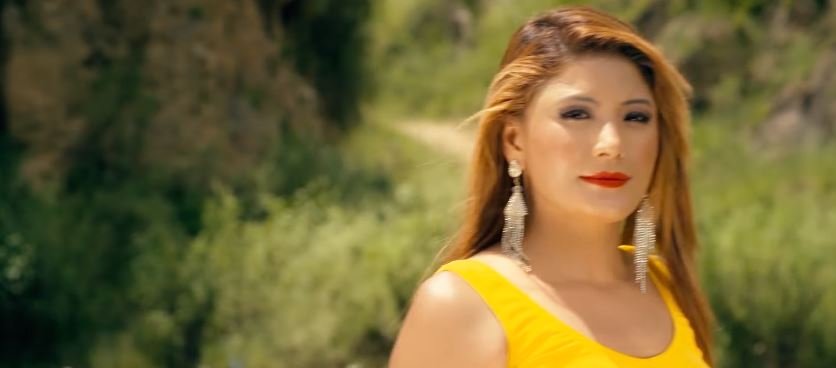 Jadu chha ki is a new Nepali melodious love song by Pratap Lama. The music video feature Ang Sherpa and Nirjala Sherpa Shrestha. Jadu chha ki is a Nepali song which is directed by Ashmit Limbu. The music video was edited by Yubaraj Khatri.
The music for this song is composed by Ashmit Limbu and lyrics was written by Karma Sherpa. The music video features hot and sexy model Nirjala Sherpa Shrestha. Nirjala Sherpa Shrestha is a versatile model and has given her best performance for making this music video good. And she was supported by another handsome model  Ang Sherpa. Jadu chha ki is romantic song where Nepali idol Pratap Lama has given his melodious voice in this music video. The music video was arranged by Bikram Singh Karki. When you once listen this song, I am sure you will keep repeating it.
The music video is released officially online by Budha Subba Digital Pvt Ltd via Youtube. Hope that you will enjoy this melodious romantic song Jadu chha ki.
Here is the lyrics for Jadu chha ki:
Jadu cha ki timro muskan ma
Ratabhari ko nindra audhayo mero
Timro muskan le
Sapana bitra dubeko chhu ma
Kaha kaha haraya chhu
Sapana bitra dubeko chhu ma
Kaha kaha haraya chhu
Jadu cha ki timro muskan ma
Jadu cha ki timro muskan ma
Jadu cha ki timro muskan ma……

Kalpana ma dubechhu
Geeta lekhana thalechhu
Anayasai gungunai rahechhu

Kalpana ma dubechhu
Geeta lekhana thalechhu
Anayasai gungunai rahechhu
Sara sansar aja rangin lagna thalyo
Jadu cha ki timro muskan ma
Jadu cha ki timro muskan ma
Jadu cha ki timro muskan ma……

Paila tekchu jaha
Timrai chaya pauchhu
Aja kina yesto hudaichha malai

Paila tekchu jaha
Timrai chaya pauchhu
Aja kina yesto hudaichha malai
Timro maya ma
Dubhera ho ki
Yesto hudai chha malai
Jadu cha ki timro muskan ma
Jadu cha ki timro muskan ma
Jadu cha ki timro muskan ma………