Kumar Sanu's Live Concert Postponed because of Flood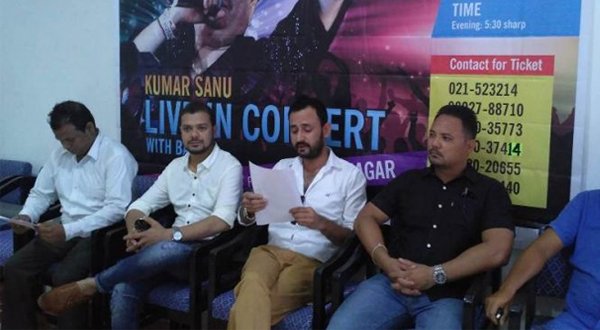 The program where India's famous singer Kumar Sanu was ready to perform live has been postponed. The reason behind it is the flood that has nearly damaged all the places of Biratnagar.
Kumar Sanu, a renowned singer of India was all set to perform live on 23rd September (Ashwin 7) in the program named "Kumar Sanu Live in Concert with Band".
According to Roshan Parajuli, Managing Director of the Montez International, the reason behind it is the flood that was seen in the month of Shrawan, and its consequences that had nearly affected all the places of Biratnagar.
The program will be conducted on 14th October (Ashwin 28), Saturday on same venue, says Roshan Parajuli.
Montez International and Fun N Food Village Resort were all ready to land Kumar Sanu, a singer who has sung more than twenty eight thousand songs on the occasion of Nepalese biggest festival, Dashain. However, they were bound to postpone program as the flood has affected the venue, says organizers.
The same program will be conducted on the end of Ashwin on the same venue, Fun N Food Village where Kumar Sanu will be singing nearly 24 popular Indian songs and 6 Nepalese songs. Moreover, we Can be able to see other Nepalese artists performing in the same show.