SLC Result with Marksheet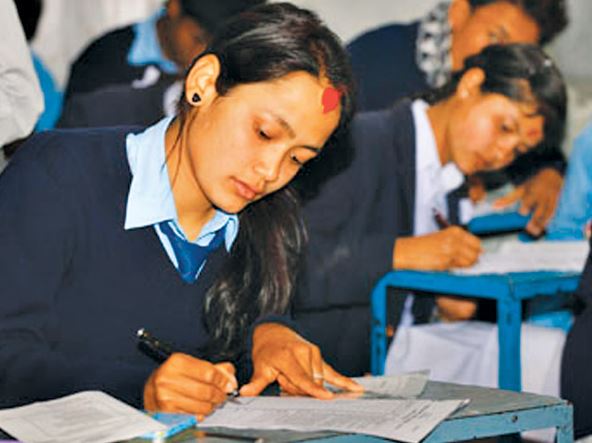 Are you looking for SLC Result?
Well the SLC exams of the year 2072 / 2073 is over and the students are enjoying their holidays. As the SLC examination for this year 2072 began from 18th Chaitra 2072 in which a total of 6,15,553 students all over Nepal has appeared. According to Krishna Kaprali, 4,52,800 students has appeared from regular and 1,59,417 students has appeared exempted. The maximum number of students appearing SLC examination this year is 35,000 from Kathmandu valley where as the least students are 69 from Manang. Due to the large number of failures in SLC result every year lot of students were committing suicide which was resulting negative impact on the students mentally. As the Ministry of Education has introduced letter grading system in the result of SLC ( School Leaving Certificate ) since this year. This will definitely reduce the stress of Iron Gate as all the students will pass through SLC. Students will be monitored as per the grade they achieve on this SLC Result for further studies. Under the letter grading system, students scoring between 90 to 100 per cent are given 'A+', 80 to 89 per cent 'A', 60-79 per cent 'B', 40-59 per cent 'C', 25-39 per cent 'D' and those scoring below 24 percent marks were given 'E'. It was those days when people use to buy Gorkhapatra daily to check the SLC Result with symbol number. As it's the time of technology now we can check SLC results via phone, mobile, sms and various websites using the Symbol Number, Name and Date of Birth. These days it is even easy to check one's SLC Result with marksheet online as the official website of MOE and some website do release the result of SLC easily. Here we share you each and every way to check your SLC Result so you can use your Symbol number and Date of Birth to find your result. Due to the release of SLC result as grading system the marksheet may not be available, but we have got some time for the release of the result, so we can wait and watch.
Looking for SLC Result with marksheet ?
If you are one of the SLC attendee and looking for your result online then you are at the right place. Here you will find out the resources to check your SLC Result with marksheet or just your result of SLC examination that you appeared this year. Using these resources you can check your slc result by sms, you can also check your slc result by making a call or you can also check your slc result online using one of the sites listed here. Without wasting any more time, we would like to wish you Good Luck for your SLC result and bright future.
Check SLC Result via Mobile
You can check your SLC result from your NTC or Ncell Mobile just by sending a sms. To check your result simple type SLC<space>symbol no. and send it to 1600
Check SLC Result via Landline Telephone
To Check your result of SLC exam via Landline Telephone, Dial 1600 and do as instructed. It is really easy to check your result using Landline Telephone as this method was popular where there was minimal use of mobile phones in Nepal.
Check SLC Result on Websites
As the technology is doing great in Nepal, the result of SLC has began to publish online along with marksheet since some years. Now students can check their SLC result just by using their Symbol number and Date of Birth. There are various websites which publish SLC result every year. We have listed the official websites that publish SLC result where you can check your result.
Check SLC Result with Sparrow SMS
You can also check your SLC Result with the help of Sparrow SMS. To check your result with Sparrow SMS type

SLC

<space>

Symbol-number

and send it to 5001.
Websites that publish the SLC results :
http://slc.ntc.net.np/
http://verify.soce.gov.np/
http://moe.gov.np/
http://results.ekantipur.com/
So these are the all available resources using which you can check your SLC Results. You can use any of the available methods to check your result. Sometime the website may take some time to load due to the certain increase of visitors looking to check their results online. Don't worry and try to reload the pages again so you can check your's SLC result easily.