Mai Moro Sojho by Pramod Kharel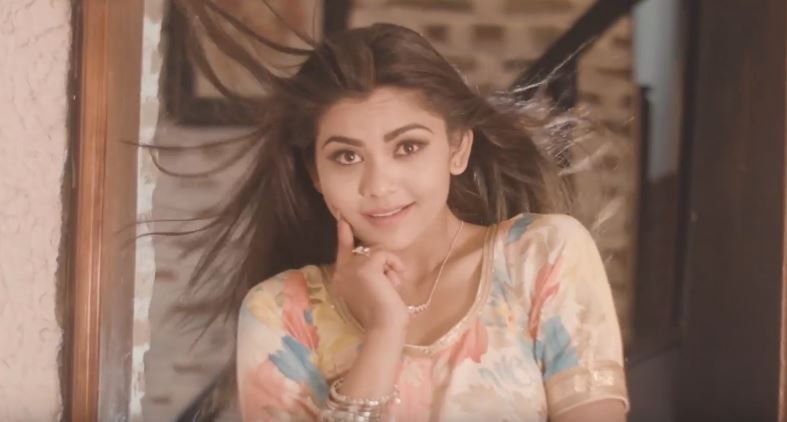 Mai Moro Sojho is a new melodious romantic song by Pramod Kharel. The music video features Arjun Gautam & Juna Sundas. Mai Moro Sojho is a Nepali song by Pramod Kharel which is directed by Nitin Chand. Mai Moro Sojho music video was Cinematographed as well as edited by Nitin Chand himself.
The music video of this song was arranged by Mohit Munal and lyrics of this song is written by pramod kharel. Pramod Kharel is a one of the established and much-loved singers in Nepali music industry. Mai Moro Sojho is a romantic love story song. In this song, we can see that love can hold the life of two soul. Here, Arjun Gautam & Juna Sundas has express their love in multitude ways and they want to spend their life by loving each other. The two talented artist Arjun Gautam & Juna Sundas as well as versatile singer Pramod kharel has given their full effort to make this music video fantastic. When you once listen this song, I am sure you will keep repeating it.
The music video is released officially online by Singer Pramod Kharel via Youtube. Hope that you will enjoy this melodious romantic song Mai Moro Sojho.

Here is the lyrics of Mai Moro Sojho:
Paani hai paryo dharara
Kanchi ko kesh bhijhayo
Kesh ko pani bagera
Nidar ko tika baghayo

Pani hai paryo dharara
Kanchi ko kesh bhijhayo
Kesh ko paani bagera
Nidar ko tika baghayo
Mai moro sojho
Mai moro sojho
Pachhi lage paani ko
Thaha bhayena hernu hunna
Baisa nani ko
Mai moro sojho
Pachhi lage paani ko
Thaha bhayena hernu hunna
Baisa nani ko…..

Kaha heru kaha heru
Kaha heru kaha heru bhayo
Aakash tir hera
Ghamle aakha kholnai sakina
K bolu k bolu
K bolu k bolu bhayo
Kanchi ko chauma
Pugi tara bolnai sakina
Kanchi hinin bhir ko bato
Makmal ko barko odhera
Odhum jhai lago malae pani
Tai barko maghe ra
Mai moro sojho
Pachhi lage barko ko
Thaha bhayena hernu hunna
Baisa nani ko
Mai moro sojho
Pachhi lage barko ko
Thaha bhayena hernu hunna
Baisa nani ko…..
Gajhalu aakha tira
Gajhalu aakha tira
Mann mero tolayo
Lagcha tyo mann le
Lagcha tyo mann le
Balla malae bolayo
Kanchi hinin kholai khola
Phariya thorai sarera
Farkium lagyo malae pani
Kanchi lai kholi tarera
Mai moro sojho
Pachhi lage paani ko
Thaha bhayena hernu hunna
Baisa nani ko
Mai moro sojho
Pachhi lage paani ko
Thaha bhayena hernu hunna
Baisa nani ko

Mai moro sojho
Pachhi lage paani ko
Thaha bhayena hernu hunna
Baisa nani ko
Mai moro sojho
Pachhi lage barko ko
Thaha bhayena hernu hunna
Baisa nani ko………………