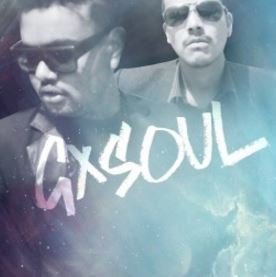 "Maridinchu" is a  Hip Hop song by GXSOUL .
GXSOUL is a Nepalese hip hop group founded in 2006, with GXSOUL being an abbreviation for Gorkhali Extreme Soul.GXSOUL founder members are Bibas Giri & Nima Pun, also known as viber BI / Bibaz Jung Giri and Nimasang Respectively.GXSOUL's most successful songs include "Raat Vari", "Satayera", "Mitho Sapana" and "Yo Timlay Garda Ho" acclaiming as one of the most viewed Nepali Hiphop videos in YouTube. Later in 2014 their Next collaboration with COD (Crews On Destiny) 'Maridinchu' & Ankit Dhakal 'Ek Muskaan' topped local chart and went popular among their national and international fan base. GXSOUL have performed various stage shows in Nepal, India, Hong Kong, Australia & United Kingdom.
The music video is officially released online by GXSOUL via Youtube. Enjoy this beautiful song by GXSOUL.
The lyrics of this song is:
Tmro tyo sexy badan ma
Chhuna ma chahanxu
Timro tyo ooth ma
chumna paye ma mari dinxu
Timi sanga hune harek baadha
Timi samu aaune harek adchan
Timilai hasaune j hos karan
Chahanxou vane vana

Ma mari dinxu
Timro lagi ma mari dinchu mari dinchu
Timro lagi ma mari dinchu mari dinchu
Timro lagi ma mari dinchu mari dinchu
Mari dinchu ma mari dinchu
Mari dinchu ma mari dinchu
Mari dinchu ma mari dinchu
Mari dinchu
Mari dinchu
Mari dinchu

Sadhei vari tmro saathma
Basi rahane mero chahana
Timi nei mero chokho prem
Aru ta sabei nam ka matra
Malai thaha xa yaha hunxa kasto
Man polxa dherei jasto ko
Dekhera hera timro mero sambandhama hardam
Baadh ra adchan
Tara ma ta harne chaina timi sangai baschu
J sukai hos paristhiti
Dui muti ek dhadkan
Chokho bandhan saath pirati
Ma banchu timrei sarathi
Chodna sakdina tmro saath
Boru tyagi dinchu jindagi

Timilai sadhei vari chahanchu ma dherei
Timilai sadhei vari chahanchu ma dherei
Timro lagi ma mari dinchu mari dinchu
Timro lagi ma mari dinchu mari dinchu
Timro lagi ma mari dinchu mari dinchu
Mari dinchu
Mari dinchu
Mari dinchu
Timro lagi ma mari dinchu
Timro lagi ma mari dinchu
Timro lagi ma mari dinchu
Mari dinchu
Mari dinchu
Mari dinchu
Mari dinchu ma mari dinchu
Mari dinchu
Mari dinchu