Mero Mayale by Shiva Pariyar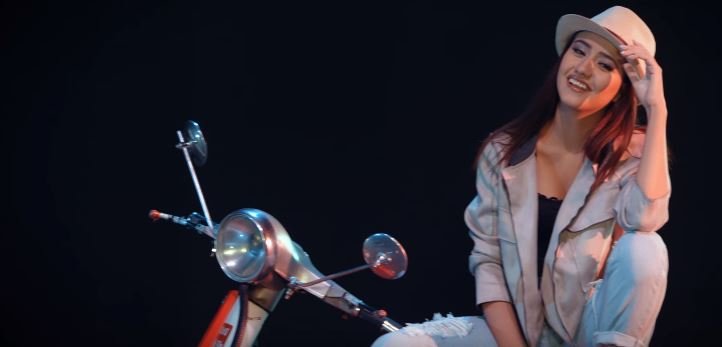 Mero Mayale is a new Nepali romantic song from album "Shivalaya". The music video features Bhimphedi Guys and Swastima Khadka. Mero Mayale is a Nepali song by Shiva Pariyar which is directed by Bikash Subedi. The music video was cinematographed by Bhimphedi Guys and was edited by Suprim Parajuli.
The lyrics and music of this song was composed by Arjun Pokharel and music video was arranged by Rikesh Gurung"Keys". The music video is featuring by versatile actress Swastima Khadka. Swastima Khadka is a Nepali actress and a model. She is also famous as Rastiya Bhauju in between the Nepali Audience. In this song, we can see the bold figure of Swastima Khadka. Furthermore, Shiva Pariyar has added their sweet voice to make the song more melodious like adding good smell in gold. When you once listen this song, I am sure you will keep repeating it.
The music video is released officially online by Shiva Pariyar via Youtube. Hope that you will enjoy this melodious romantic Mero Mayale.
Here is the lyrics for Mero Mayale:
Ali ora sarau sarau
Mitho kura garau garau
Sanga sangai bachau
Nai sanga sanga marau marau
Timilai timilai huncha hundainau
Mero mayale chunna chudainau
Timilai timilai huncha hundainau
Mero mayale chunna chudainau ……

Kati kura othale haina
Anuhar le bolcha
Timile lukaye pani
Aakha le kholcha

Kati kura othale haina
Anuhar le bolcha
Timile lukaye pani
Aakha le kholcha
Mamata ma haso piye jhai
Koe koe palkiye jhai
Timilai timilai huncha hundainau
Mero mayale chunna chudainau
Timilai timilai huncha hundainau
Mero mayale chunna chudainau ……

Mann ko kura gatho parla
Pukae dinu sani
Kaglai bel pake jastai
Haina hai jobani

Mann ko kura gatho parla
Pukae dinu sani
Kaglai bel pake jastai
Haina hai jobani
Samaye mai chakhu chakhu
Aba gahr jam rakhu rakhu
Timilai timilai huncha hundainau
Mero mayale chunna chudainau
Timilai timilai huncha hundainau
Mero mayale chunna chudainau
Timilai timilai huncha hundainau
Mero mayale chunna chudainau
Timilai timilai huncha hundainau
Mero mayale chunna chudainau …………