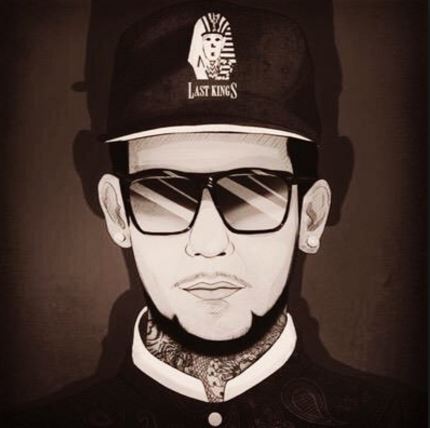 "Pagalpan" is a popular rap song by Yama Buddha. The lyrics of this song is written by Yama Buddha.
Yama Buddha (Real Name: Anil Adhikari) is one of the most popular Nephop singer who has won heart of many Nepalese youngsters living inside and outside of the country. A gifted songwriter who discovered a passion for poem when he was studying in third grade, the theme of his lyrics revolves around social and political changes. He comments on social taboos where he talks about class struggle, racism, poverty and political scenario. His musical career started at the age of 16 years and now he is arguably the number one Nepali rapper.
The audio music  is released online by Yama Buddha via Youtube. Enjoy this beautiful rap song by Yama Buddha.

The lyrics of this song is:
Yo kura satya ho nikai prasta thyo
Unimaa usko sansar sarbaswa thyo
Oo aafno maya ko sacho bhakta thyo
Usko lagi tesko thulo artha thiyo
Uni lai aafno banaune usko lakshya thiyo
Tara sabai sapana haru bertha bho
Uni haru bichko maya ko nai antya bho
Usko mutu ko dhadkan bistarai banda bho
Oo aba tadpancha unilai jaba samjhancha
Oo matra birano sabai tira ramjhamcha

Usma na asha na umanga chha
Eklai afno kotha bhitra banda chha
Na kehi suncha nata kehi bhanda chha
Oo aafaima maun ra mandacha
Oo ek pagal premi thyo
Kasaile prem meti dyo
Tesaile hola aja pagalpan matra dekhiyo

Oo bhitra bhitrai chaahanchha
Uni lai sabai ramro kura hos
Unko chaahana sabai pura hos
Unko usle bhanda maya garne budha hos
Tara yetharthama uslaai kati pida hudaa ho
Jaba dekhchha unilai aru kasaiko saatha ma
Usko haat aru kasaiko haatma
Kati poldo ho usko aatma
Aba baschha sadaiba u raksi ra nasa ko maat maa
Samjhidai tee din jaba uni sangai theen
Sangai rune hasne marne bachne kura garthin

Uslai lagthyo sayad sabai bacha pura garchhin
Dherai maya matra dina khojthyo har din
Tara oo nai panchhin aaja nafarkine gari
Sayed rune garchhin bahakine gari bokera
Man bhari jaleka abhilaashaa saayad yehi bhayo
Usko lagi prem ko paribhasa