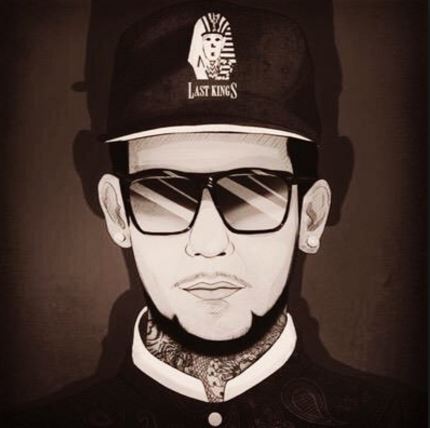 "Saathi" is a popular rap song by Yama Buddha. The lyrics of this song is written by Yama Buddha. The music video is directed by Sanzip Rai and Yama Buddha.
Yama Buddha (Real Name: Anil Adhikari) is one of the most popular Nephop singer who has won heart of many Nepalese youngsters living inside and outside of the country. A gifted songwriter who discovered a passion for poem when he was studying in third grade, the theme of his lyrics revolves around social and political changes. He comments on social taboos where he talks about class struggle, racism, poverty and political scenario. His musical career started at the age of 16 years and now he is arguably the number one Nepali rapper.
The music video is released online by songsNepal via Youtube. Enjoy this beautiful song by Yama Buddha.

The lyrics of this song is:
Oo mero baalyakaal dekhiko milne saathi
Haamro mitrataa aru sambandha bhanda maathi
Hami sahar ghumna janthiyou rati rati bhagi bhagi
Ghar ma aama buwa lai dhati
Marna ra maarna tayaar ek arkaa ko lagi
Sadhai sangai basthiyou school padhda hami
Dubai na jaane yedi euta birami
Je pani baadne haamro ramro thiyo baani
Usle ekdin churot salkaai sodhyo "oye khane"
Maile pani tane sankochai namaani
Din bitdai gayo ani laagyo tesko baani
Bistarai kulat ma phasiyo
Jaani najaani gaajaa ani goti
Saaman ra paani yo pachi tyo
Tyo pachi tyo dami
Jhyaap nabhai din pani raamrai nalagne
Tespachi feri kahile ustai rahenau haami

Nahola sangai aaja ta tara ma tara
Tero samjhana yo manmaa chha
Saath chhodne chhaina bhanthyou kahile
Tara saathi nikai yeklo chhu ahile
Nahola sangai aaja ta tara ma tara
Tero samjhana yo manmaa chha
Saath chhodne chhaina bhanthyou kahile
Tara saathi nikai yeklo chhu ahile

Yesari nai laagu padartha maa dubdai gayou
Galat nirnaya kharaab parinaam ko sikar bhayou
Kati lai kutyou, lutyou, katilaai thagyou
Gharmaa aafnai aama buwa sanga jharkyou
Aafai maa ladyou tara khana chhodenau
Bistarai haami ek arkaa sangai bolenau
Sodhne garthe saathi bhaile haamro baaremaa
Oo binaa malaai ek rati raamro laagena
Aba sabai tyaagne maile baacha gare
Baahira naniski kothaa bhitra sutera base
Bistaarai ma padhai tira aghi badhe
Sunne garthe oo ajhai testai chha bhanne
Ek din achaanak usko bhai ma sanga runa lagyo
Mero manmaa bibhinna prasnaharu uthna thalyo
Oo aghillo raat aspatalmaa bityo re
Ma maathi aakash khasyo, ma bihosiye

Nahola sangai aaja ta tara ma tara
Tero samjhana yo manmaa chha
Saath chhodne chhaina bhanthyou kahile
Tara saathi nikai yeklo chhu ahile
Nahola sangai aaja ta tara ma tara
Tero samjhana yo manmaa chha
Saath chhodne chhaina bhanthyou kahile
Tara saathi nikai yeklo chhu ahile

Bibhinna prasnaharu ko uttar khojchhu ma
If you never sort it out, take a bit, sochchhu ma
Saayad haamro dosti pani yeuta misaal hunthyo
Tero mero saath haamro manobal bishaal hunthyo
Haar pani jeet, jeet pani haar hunthiyo
Ghar byabahaar hunthiyo, sampanna sukhi pariwar hunthiyo
Dukha sukha maa sangai rointhyo, haasinthyo
Ta ra ma (U and me) daju bhai jasari bachinthiyo
Ke laanuchha jindagi dui din ko naaso
Ta chaadai gaees tara ek din ma pani aauchhu
Saanta sundar sansaar maa tyo baadal paariko
Jitnu bhanda thulo kuro himmat naharnu ho
Tesaile lad-dai chhu, sangharsa gardaichhu
Ta kasto chhas saathi ma sanchaichhu
Tero yaad aayo ani samjhera basdaichhu
Hami pheri bhetchhau bhani din gandaichhu