Sony Xperia Z2 Tablet – Review and Specifications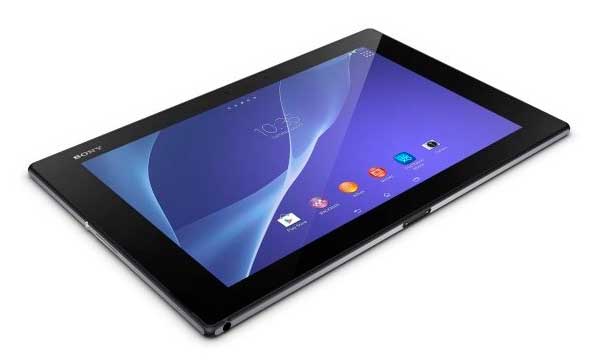 The Sony Xperia Z2 Tablet's processor is powerful and it copes well with the games. It has a bright, vivid display and the razor- thin body can be taken in the shower without worry. It is a 10.1 inch slate that is completely waterproof. It replaces Sony's existing Xperia Tablet Z. Its incredible slimness will make any one amazed. Its thickness is measured only 6.4 mm thick, knocking 0.5mm off it's already razor thin predecessor. One will be feeling that the model is the skinny pamphlet which is compounded by its light 426g weight. The design the model is same as the previous model as it has also the free front button, all glass design, while the minimal Sony branding in the middle.
The model is completely waterproof as the model keeps the water out by covering from the main ports including the micro SD card slot with the rubberized flaps. The Xperia Z2 Tablet is powered by a 2.3GHz quad-core Qualcomm Snapdragon 801 processor alongside 3GB of RAM. Connectivity options include Wi-Fi, DLNA, Bluetooth, and GLONASS. The tablet sports an 8.1-megapixel rear camera and also includes 2.2-megapixel front-facing camera. It comes with 16GB inbuilt storage, which is further expandable up to 64GB via microSD card. It has density of 224 pixels per inch, making it well equipped to tackle glossy, high definition video. But there are some cons of the model. The model loses its battery even in the stand model. The slim design has resulted in to the making of all things flexible.