Timi Bata by Rajesh Puma Rai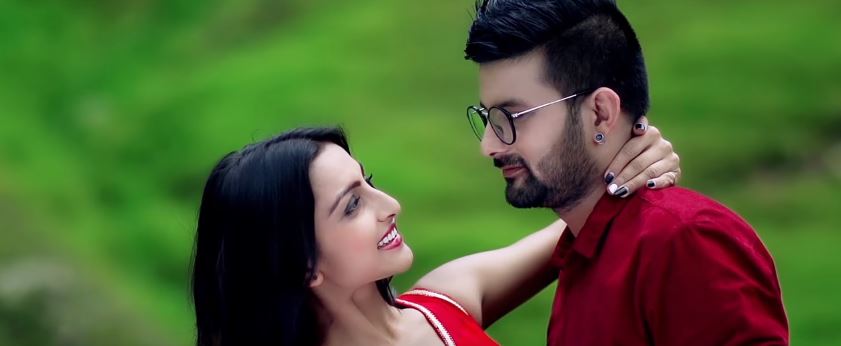 Timi Bata is a new melodious romantic song from album "Timi Bata". The music video features Kausal & Ranjita. Timi Bata is a Nepali song by Rajesh Puma Rai which is directed by Dipak Vista. Timi Bata music video was edited by Dipak Vista and music video was cinematographed by Durga Poudel.
The music of this song was composed by Bikram Beats and lyrics of this song is written byL ekhu Sahayatri. The music video is featuring by versatile model Ranjita. Ranjita has established herself as a successful model who has played the lead role in this music video. Timi Bata is a romantic love story song which tries to represent the important of love, relation of lovers and other promise of love. When you once listen this song, I am sure you will keep repeating it.
The music video is released officially online by Bindabasini Music via Youtube. Hope that you will enjoy this melodious romantic song Timi Bata.

Here is the lyrics of Timi Bata:
Timi bata chutna sakadina
Timi mero chaya hau
Chatti chiri hera bharu
Yo mutu ma timi chau
Timi bata chutna sakadina
Timi mero chaya hau
Chatti chiri hera bharu
Yo mutu ma timi chau
Timi chaenau chaena jiwan
Timi chaenau chaena maya
Jaha herchu jata herchu
Timi daya baya…….

Lagcha maya dherai lagcha
Timrai maya lagcha
hmmmmm
Lagcha maya dherai lagcha
Timrai maya lagcha
Atalincha yo mann
Atalincha yo taan
Timrai satha ma chha
Timi chaenau chaena jiwan
Timi chaenau chaena maya
Jaha herchu jata herchu
Timi daya baya…….

Ye Aakha ma hera timi
Dhekhachau afai lai
Ye Aakha ma hera timi
Dhekhachau afai lai
Timilai bhanda maya
Timilai bhanda maya
Garya chaena kasai lai
Timi chaenau chaena jiwan
Timi chaenau chaena maya
Jaha herchu jata herchu
Timi daya baya……………