Timi Thiyau by Pratap Lama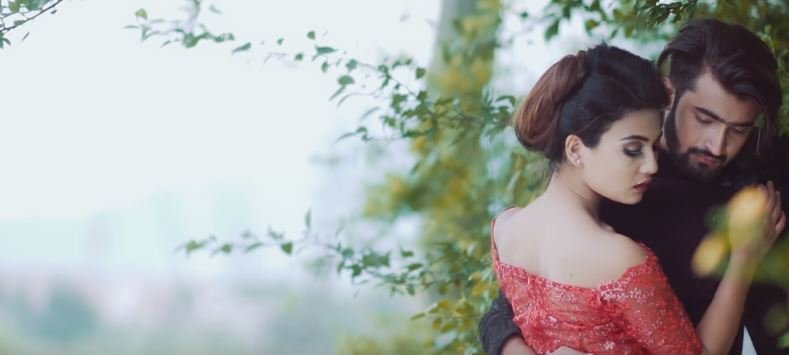 Timi Thiyau is a new Nepali melodious love song by Pratap Lama. The music video feature Bikash Lamichhane and Sunika Basnet. Timi Thiyau is a Nepali song which is directed by Shann Thapa. Timi Thiyau music video was edited by Suprim Parajuli and music video was cinematographed by Milan Shankar.
The music video for this song is arranged by Rikesh Gurung and lyrics of this song was written by Pratap Lama. The music video features hot and sexy model Sunika Basnet. Sunika Basnet is a versatile model and has given her best performance for making this music video good. Timi Thiyau is romantic song where Nepali idol Pratap Lama has given his melodious voice in this music video. When you once listen this song, I am sure you will keep repeating it.
The music video is released officially online by Budha Subba Digital Pvt Ltd via Youtube. Hope that you will enjoy this melodious romantic song Timi Thiyau.
Here is the lyrics for Timi Thiyau:
Timi thiyau
Timi nai chau
Timi huna chau jiban bhari
Timi thiyau
Timi nai chau
Timi huna chau jiban bhari
Aashu bane khusi bani
Timi hunachau sahara bani
Timi thiyau
Timi nai chau
Timi huna chau jiban bhari…

Timi bina kunai lakshya
Chayena sayau bato
Haru bhaya pani

Timi bina kunai lakshya
Chayena sayau bato
Haru bhaya pani
Timi lai nai parkhi rahana chu
Jati jati janma liya pani
Yaad bani satha bani timi
Huna chau kahani bane
Timi thiyau
Timi nai chau
Timi huna chau jiban bhari
Timi huna chau jiban bhari…………