Bir Bikram 2 Official Trailer is Out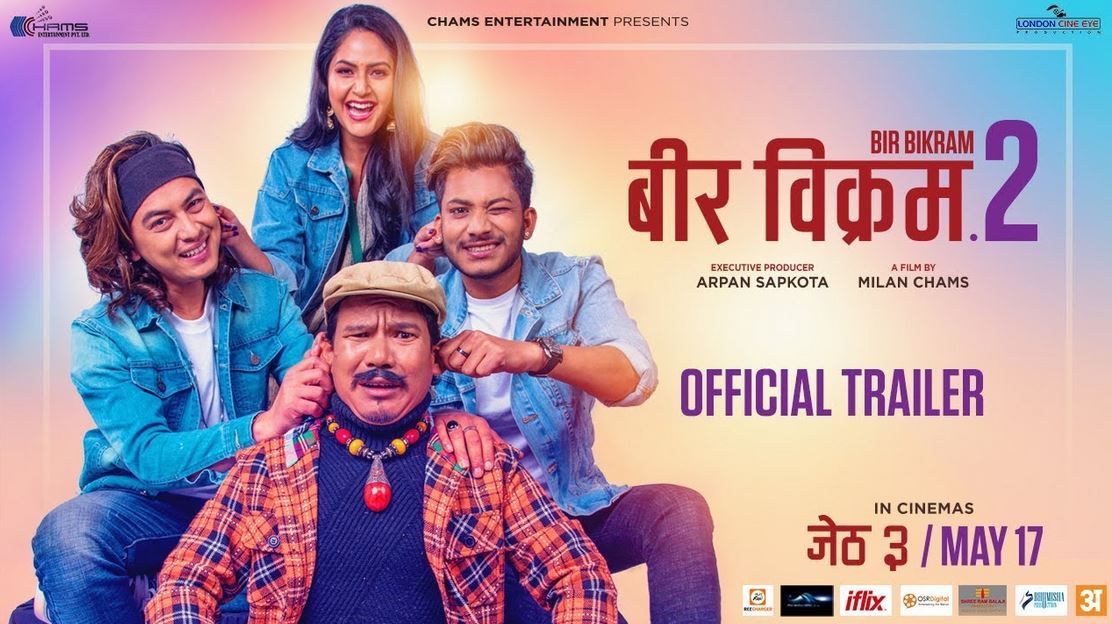 Official trailer of Nepali movie Bir Bikram 2 has released today. The movie features Paul Shah, Barsha Siwakoti, Najir Hussain and Buddhi Tamang in lead role. As of today the movie crew has set the date of release as 3rd Jestha. Let's see if this movie is going to release on exact date as it scheduled because  another movie Jatrai Jatra is also releasing on the same date.
While talking about Bir Bikram 2, this is not exactly the squeal of the blockbuster movie Bir Bikram as the casts are different.
This movie seems to a Triangular love story movie between Paul, Najir and Barsha. Paul and Najir seems to be best friends since childhood. They fall in love with the same girl, Barsha.
We can even find Buddhi Tamang "Hait" in a negative role. Might be the maker tried to fulfill the role of Arpan Thapa as in Bir Bikram with Buddhi.
Watch Bir Bikram 2 Official Trailer