How Much is Dianna Agron's Net Worth?

Who is Dianna Agron?
Dianna Elise Agron, known with her profession name Dianna Agron, is an American actress, singer and dancer. She is famous for portraying Jessica Grant on CSI: NY, Jenny Budosh in Veronica Mars and Debbie Marshall in Heroes. She has also played in TV series Glee and in movies like The Hunters (2011), I Am Number Four (2011), The Family (2013),  Zipper (2015), etc.
Dianna was born on 30th April, 1986 in Savannah, Georgia to Mary and Ronald S. Agron, a general manager of Hyatt hotels. She also has a younger brother, Jason. She grew up in San Antonio, Texas and San Francisco, California. She joined different schools like Hebrew School and Bat Mitzvah. She later enrolled at Burlingame Intermediate School and Burlingame High School. In the school, she played in musical The Wizard of Oz.
Beginning of Career
Dianna made her movie debut in a minor role of a cheerleader in Simon West's horror film When a Stranger Calls in year 2006. She was also seen in TV series like Close to Home, CSI: NY, Drake & Josh, and Shark and in TV film After Midnight: Life Behind Bars the same year. In 2007, she portrayed Megan in Karl Kozak's Skid Marks and had a minor role of Kyle's girls in short film, Rushers.
Moreover, Dianna played the role of Jenny Budosh in UPN's (original) and The CW's (current) mystery drama TV series Veronica Mars from 2006 to 2007. She also portrayed as Debbie Marshall in NBC's television series Heroes for 5 episodes and Harper in It's a Mall World. She played the role for 13 episodes. These roles and TV series contributed in her net worth for year 2007.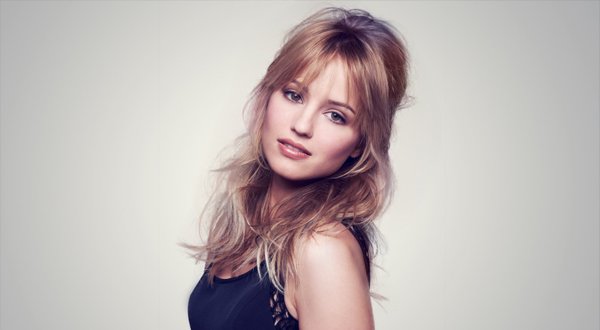 Dianna appeared in different short movies like The General (2008), Dinner with Raphael (2009) and A Fuchsia Elephant (2009). She had also played as Kelly Rand in an episode of Numb3rs titled "Jack of All Trades" and Sadie in Dennis Hemphill Jr.' s TV film Celebrities Anonymous. In 2010, she portrayed Samantha in Bold Native and starred in The Romantics as Minnow Hayes.
Her Work from 2011 to Present
Dianna, subsequently in year 2011 acted in three movies. She played as Alice in The Hunters, Sarah Hart in I Am Number Four and Quinn Fabray in Glee: The 3D Concert Movie. The songs sung by her were made available in digital downloadable format. Yet she made debut in music by performing Dionne Warwick's "I Say a Little Prayer". Besides, she also played the same character in Fox's television series Glee (the series version) from 2009 to 2015.
Furthermore, Dianna portrayed Belle Blake in Luc Besson's The Family. Similarly, she played other roles like Dalia, Finley, and Sarah Barton in films like Zipper, Tumbledown and Bare respectively. She also narrated the documentary movie Unity, which was written by Shaun Monsoon. Recently, she was seen as Amelia Rhondart in Aram Rappaport's The Crash and Alison Miller in Margaret Bett's Novitiate.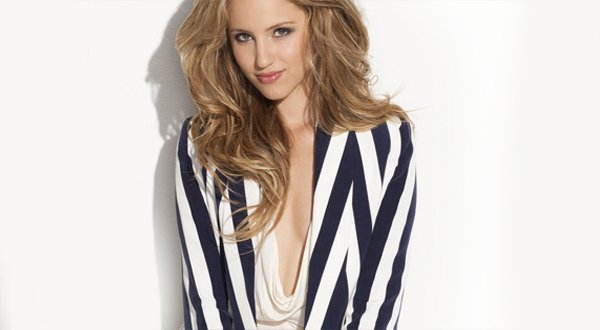 Dianna Agron has net worth of $4.5 million US dollar which has been earned through movies, music albums and concerts. Her annual salary in the year 2017 is $484,848 US dollar. She earned a handsome salary of $173,913 from movie Burlesque and she made $205,128 from Glee: The 3D Concert Movie. The film Tumbledown provided her $333,333 and earned $228,571 from Hunters.
Dianna Agron owns a house in San Francisco, California and her garage includes Audi A4 (with 3.2 FSI Tiptronic Quattro engine) which also adds her net worth. She got married to Winston Marshall on October 15, 2016 in Morocco.
Must Know Facts about Dianna Agron
Real Name: Dianna Elise Agron
Date of Birth: 30th April, 1986
Profession: Actress and Singer
Height: 5′ 5″
Married: Winston Marshall
Facebook: 1.6M Fans in Facebook
Instagram: 1.4M Followers in Instagram
Twitter: 2.03M Followers in Twitter
Net Worth: $4.5 Million