Chal Batas Chal Chal ft. Namrata Sapkota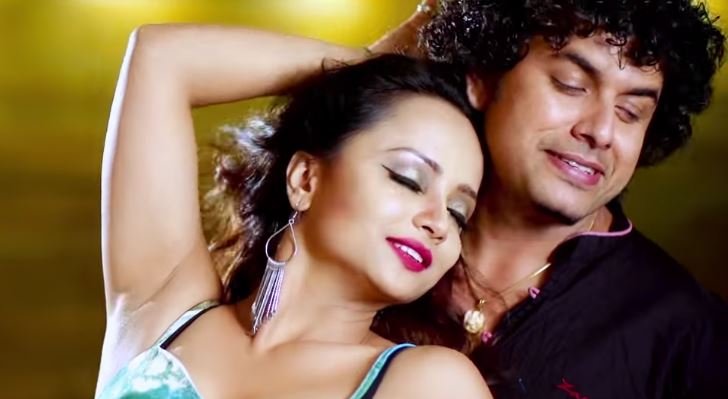 Chal batas chal chal is a romantic song by popular singer Pramod Kharel. As Promod is popular for his gajals which is carve in such a way that it goes to dancing version. Chal batas is another similar song which is really catchy and we can play it on and dance. Shital Kadambini Gurung has composed the lyrics of this song as music is composed and arranged by Arjun Pokharel.
Pramod Kharel officially released this music video from his official YouTube channel. We can check out the awesome dance by Nirmal Lama and BF Guys featuring Namrata Sapkota.
You can check out the lyrics of Chal batas chal below:
Chal Batas Chal Chal Ajhai Begle Chal
Chal Batas Chal Chal Ajhai Begle Chal

Chal Batas Chal Chal Ajhai Begle Chal

Chal Batas Chal Chal Ajhai Begle Chal

Chal Batas Chal Chal Ajhai Begle Chal
Unko rup herne man chha
rupko raspan garne man chha
Ho Unko rup herne man chha
rupko raspan garne man chha
Udai de udai de tyo pachyauri mal mal

Chal Batas Chal Chal Ajhai Begle Chal
Chal Batas Chal Chal Ajhai Begle Chal
Unko rup herne man chha
rupko raspan garne man chha
Udai de udai de tyo pachyauri mal mal

Chal Batas Chal Chal Ajhai Begle Chal
Chal Batas Chal Chal Ajhai Begle Chal

Chhodi de bachpana
Aadhi huri tufan banide
banide…

Chhodi de bachpana
Chhodi de bachpana
Aadhi huri tufan banide
banide…

Dekhaide na tagat
Dekhaide na tagat
Balaban balaban banide

Unko rup herne man chha
Rupko raspan garne man chha
Piuchhu dhit marne gari
Lagyo ni tal tal

Chal batas chal chal ajhai begle chal
Chal batas chal chal ajhai begle chal

Taride taride mero yo jivanko dunga
dunga..

Taride taride
Taride taride
Mero yo jivanko dunga
Hijo aaj dekhchhu ma
Hijo aaj dekhchhu ma
Sabko hath hathma dhunga

Ho Unko rup herne man chha
Rupko raspan garne man chha
Chaakhchu aaj khasalide man ko mitho fal

Chal batas chal chal ajhai begle chal
Chal Batas Chal Chal Ajhai Begle Chal
Unko rup herne man chha
rupko raspan garne man chha
Udai de udai de tyo pachyauri mal mal

Chal Batas Chal Chal Ajhai Begle Chal
Chal Batas Chal Chal Ajhai Begle Chal…
Save