Earthquake Hits Nepal at 10:15 PM (Local Time)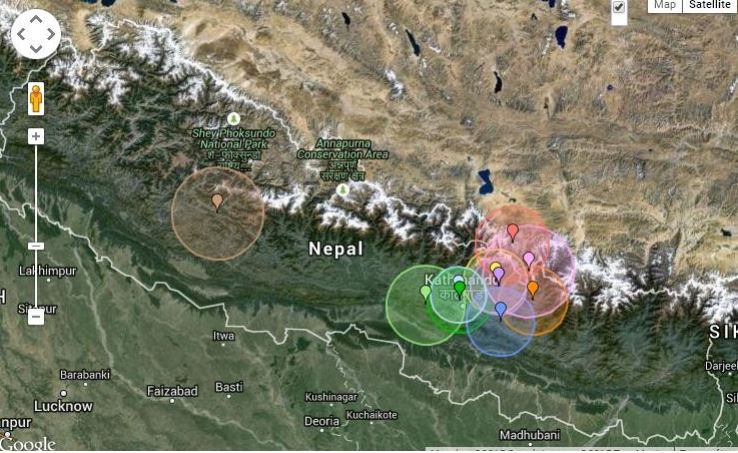 A strong tremor shook Nepal tonight as aftershocks continued to hit the country nearly three months after the deadly earthquake. The quake was experienced at around 10:15 PM which was for short period of time, but felt powerful. People came out of their houses to the road after the capital was hit by a big quake. The official website of Nepal Seismological Center has posted an update with a record of 4.6 magnitude aftershock with epicenter Kathmandu at 22:14 PM.


The last significant aftershock recently recorded was at 8:09 am yesterday which was of local magnitude 4.3 with its epicenter close to Dolakha district, north-east of the district headquarters Charikot.
As the official death toll of the April 25 earthquake and its aftershocks has been put at 8898 by the Ministry of Home Affairs' Disaster Risk Reduction Portal.