Hey Sanu by Rajendra Waiba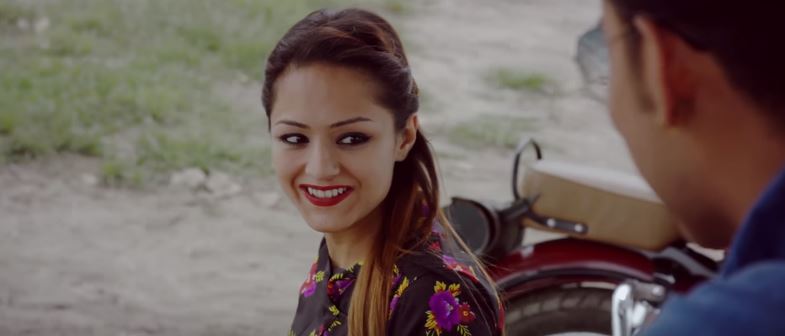 Hey Sanu is a new Nepali lok pop song by Rajendra Waiba. The music video features Anu Chaudhari, Rajendra Waiba and Rajiv Dhamala. Hey Sanu is a lok pop song that represents the Love and coordination between lovers. This music video is directed as well as edited by Nitesh Lama.
The lyrics and music for the song was composed by Rajendra Waiba himself. In this music video, beautiful and known model Anu Chaudhari and handsome model Rajendra Waiba and Rajiv Dhamala performed together. Anu Chaudhari has appeared in many music videos and performed with lots of artists. In Hey Sanu music video, Anu Chaudhari and Rajendra Waiba love has shown. This song is about the love relation and compromises that sometimes lovers have to do. When you once listen this song, I am sure you will keep tuning it.
The music video is released officially online by SongsNepal via Youtube. Hope that you will enjoy this melodious lok pop song Hey Sanu.
Here is the lyrics for Hey Sanu:
Hey sanu auna
Timi tai chhutari ma
Basnechhu timro ni parkhaema

Hey sanu auna
Timi tai chhutari ma
Basnechhu timro ni parkhaema
Maela deyako chhubandi chholi
Layera auna timi muskaudai
Khusi satha liyara
Auna timi muskaudai
Khusi satha liyara
Ho ho………

Kehi teta kehi
Mitha kura haru saataula
Sangai basi bhawisayeko
Kalpan garula

Kehi teta kehi
Mitha kura haru saataula
Sangai basi bhawisayeko
Kalpan garula
Maela deyako chhubandi chholi
Layera auna timi muskaudai
Khusi satha liyara
Auna timi muskaudai
Khusi satha liyara
Ho ho……

Hey sanu heey sanuu
Hey sanu auna
Timi tai chhutari ma
Basnechhu timro ni parkhaema

Hey sanu heey sanuu
Hey sanu auna
Timi tai chhutari ma
Basnechhu timro ni parkhaema
Maela deyako chhubandi chholi
Layera auna timi muskaudai
Khusi satha liyara
Auna timi muskaudai
Khusi satha liyara
Ho ho…………