Lau Suna Ma Bhanchu By Narayan Gopal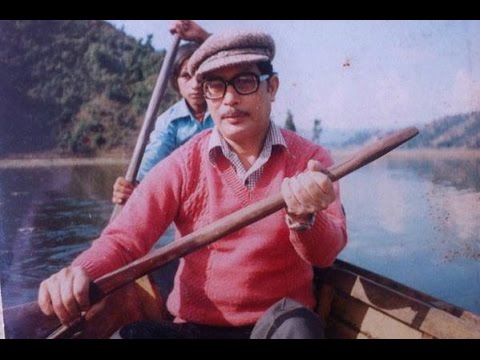 Lau Suna Ma Bhanchu is a evergreen and emotional song by Narayan Gopal. Narayan Gopal Guruacharya is by far the most prominent and popular singer in Nepali music. The song is taken from album "Swarnim Sandhya". Song is full of deep meaning lyrics along with melodious and awesome music.
The lyrics for this song was written by Kali Parsad Rijal and the music was composed by Narayan Gopal himself. He never sang for any advertisement rather protested for his song being used for an advertisement in tuberculosis. Although he rode a bike all his life, he bought a car for 'Sanskritik Sansthan' when he was the managing director there.  He had received a single award for playback singing which he rejected. The award was from the Lion's Club and it is still at the house of the organizer Narendra Shrestha. When you once listen this song, I am sure you will keep singing it.
The music video is released officially online by Bhim Yonjan via Youtube. Hope that you will enjoy this melodious evergreen Lok pop song Lau Suna Ma Bhanchu.
Here is the lyrics for the song:
Lau suna ma bhanchu, mero ram kahani
Tyo ek din ko haaso, sayau din ko pani
Lau suna ma bhanchu mero ram kahani…

Ma uthda aakash le malai thichi dincha
Aghi bad da gharti malai khaldo khancha
Ma roye yi akha rityau bhanera
Tara aasu le nai malai nai dubaucha

Tyo bidhwa ko chino ke mero nisani
Tyo ek din ko haaso sayau dinko pani
Lau suna ma bhanchu mero ram kahani

Tero aaswasan ma maile bachi here
Maile aago mathi pani nachi here
Jiwanlai charai tira bata here
Kewal ma birano, sabai naulo paye

Yahi geet sache pachi lai nisani
Tyo ek din ko haaso sayau dinko pani
Lau suna ma bhanchu mero ram kahani…