Jaba Timi by Rajesh Payal Rai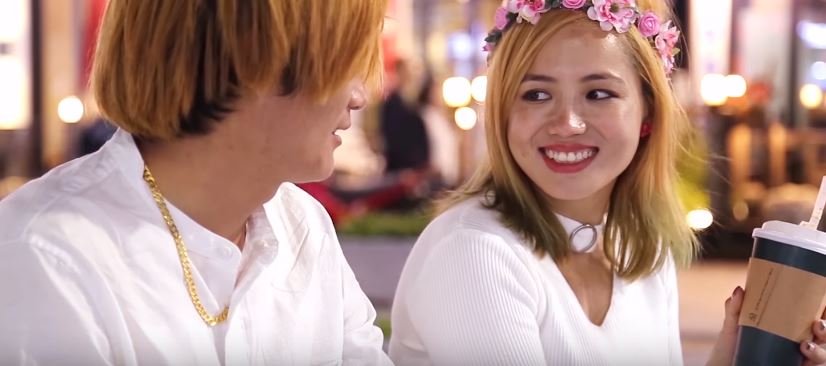 Jaba Timi is a Nepali romantic song by Rajesh Payal Rai. In this music video, the artists Rajkumari and Megma have performed together. This music video is directed by Amrit Bishwokarma. This music video was edited by Manish Karki and was cinematographed by Sunil Ramdam.
The lyrics for the song was written by Amrit Bishwokarma and the music for the song was composed by Mitra K.C. This is music video which describes the love between two young boy and girl, Rajkumari and Megma. The artists Rajkumari and Megma performed together and give life to this song. versatile singer "Rai is King" has given his melodious voice in this music video. This music video is post production by Shiva 4s Media and arranged by Sandeep Rai. When you once listen this song, I am sure you will keep tuning it.
The music video is released officially online by SongsNepal via Youtube. Hope that you will enjoy this romantic and melodious song Jaba Timi.
Here is the lyrics for Jaba Timi:
Jaba Timi sathma hunchau
Kati khusi huncha yo mann

Jaba Timi sathma hunchau
Kati khusi huncha yo mann
Yesari nai hase khusi katna
Paya huntheyo jibeen
Bhandau aja tyo mann ma
Mero lagi kati maya cha
Yo mann ma taw timi lagi
Sagarai jati maya cha
Jaba Timi sathma hunchau
Kati khusi huncha yo mann…….

Timi lai bheta pachi
Yo duneya rangin lagcha

Timi lai bheta pachi
Yo duneya rangin lagcha
Ghaam julkiyera aastaye sakcha
Tara malai ekchin lagcha
Ghaam julkiyera aastaye sakcha
Tara malai ekchin lagcha
Jati jati bhetchu timi lai
Vatum vatum lagcha jhaan jhan
Jaba Timi sathma hunchau
Kati khusi huncha yo mann…….

Sadai bhari yasari nai
Timi lai maya garna paau

Ho ho ho
Sadai bhari yasari nai
Timi lai maya garna paau
Timro sath ma bachna ani
Timi kaakha ma marna paau
Timro sath ma bachna ani
Timi kaakha ma marna paau
Ek chin timi tada huda
Aanayasi nai bhadcha Dhadkan
Jaba Timi sathma hunchau
Kati khusi huncha yo mann
Jaba Timi sathma hunchau
Kati khusi huncha yo mann……