Khulla Aakash by Swoopna Suman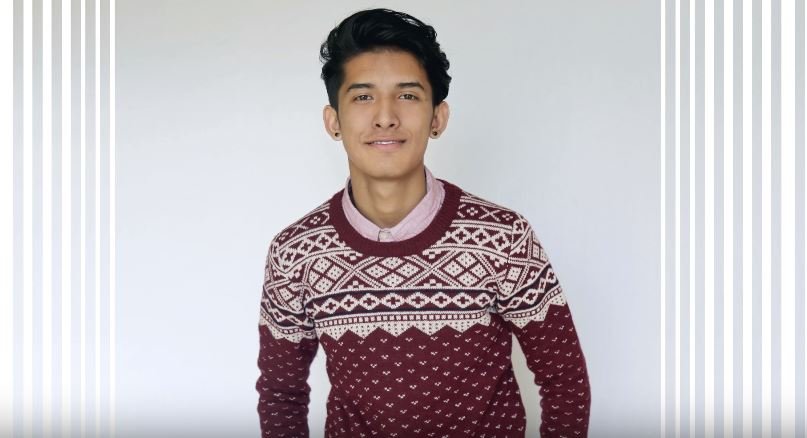 Khulla Aakash is a Nepali romantic song by talented singer Swoopna Suman. The song is recorded at Karma Records. The song is directed by Subash Gurung. Sudip Bishowkarma is the audio producer of the song. The song is mixed and mastered by Binod Lama. The music video feature Swoopna Suman himself.
Khulla Aakash is a romantic song that describes the phase that people go through when they recently fall in love. The vocals in the song is given by Swoopna Suman. He is a versatile singer and a great artist who has been becoming trending and popular with every new song he drops. Swoopna Suman has a unique voice and unique genre in music. Usually he prefers to write and compose his own songs. Although Suman Thapa is his real name, he goes by the alias Swoopna Suman in the Nepali Music Industry. If you are single, this a must listen song for you because it contains what people in (first) love fall in love normally do and if you are already in a relationship than this song is also for you, it might be relatable to you.
The video is officially released online by Karma Records via YouTube. Do watch the video from here:
Here is the lyrics for Khulla Aakash:
Kulla aakash ma heri ajakal kin
tesai tolai baschhu ma
Badal haru ko feri sahara liyera
Timro aakriti chorera baschhu ma
Kulla aakash ma heri ajakal kin
tesai tolai baschhu ma
Badal haru ko feri sahara liyera
Timro aakriti chorera baschhu ma
Udi rahane panchhi harule
Jiskyaaye jasto lagchha kina
Bagi rahane mandapal le naam
Timro liye jhai lagchha kina
Joona ra tara ko majhai ma timi pachhi ma
Bipani ma sadhai hunchhau timi
Aba sapani ma pani sadhai sochchhu ma
K bhayo
Aajkal kina hera
Maya ma fase jasto lagchha kina?….

Eh! Aakha ko ishara le bolauda kina
Tesai tesai man mero aatinchha
Aakha judhauda feri timile
Chanchale man mero aatinchha
Herana aaja k bhayo malai
Hos aaja kata kata udi gayo
Aina ma heri muskauchhu aafai
Pagalai bhayo ma jasto kina
Joona ra tara ko sathai ma timi pachhi ma
Bipani ma sadhai hunchhau timi
Aba sapani ma pani sadhai sochchhu ma
K bhayo
Aajkal kina hera
Maya ma fase jasto lagchha kina?
K bhayo
Aajkal kina hera
Maya ma fase jasto lagchha kina?….

huuu..huu..huu..huuuuu…
huuu..huu..huu..huuuuu…
huuu..huu..huu..huuuuu…
huuu..huu..huu..huuuuu…
Kulla aakash ma heri ajakal kin
tesai tolai baschhu ma