Korera Prem Patra By Bunu Rai Manandhar ft. Kamal Khatri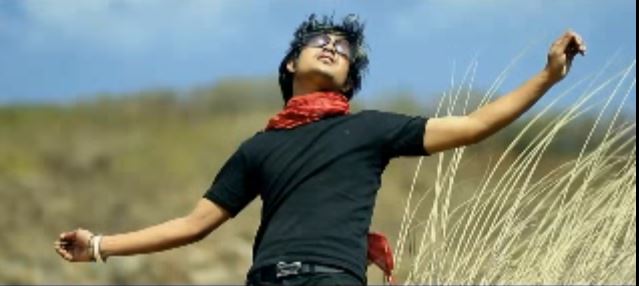 Korera prem patra is a Superhit Nepali song from the Imagination Album. The music video features actor and actress are Nirmal and Angela. Korera prem patra is a Nepali song by Bunu Rai Manandhar feat. Kamal Khatri which is directed by Dipendra K.C.
The music as well as lyrics of this song is composed by Kamal Khatri. Kamal Khatri is a playback singer and a music programmer. He is known as one of the best singers of Adhunik(modern) Nepal. This Music video is edited by Prakash Tuladhar.
The music video is released officially online by Rebel Entertainment via Youtube. Hope that you will enjoy this Song Korera prem patra.
Here is the lyrics for the song:
Korera prem patra mayalulai dina
Kina kina sakina….

Rakhera mana vitra mayalulai vanna
Kina kina sakina
Timro mayama
Mayama mayama
Ma ta pare chayama
Chayama chayama
Timro mayama
Mayama mayama
Ma ta pare chayama
Chayama chayama

Korera prem patra mayalulai dina
Kina kina sakina….

Yo aankha mero tolairahncha
Tyo goretoma
Kuri baschu timlai sandhai
Tyo dobatoma
Timro mayama
Mayama mayama
Ma ta pare chayama
Chayama chayama

Timro mayama
Mayama mayama
Ma ta pare chayama
Chayama chayama

Korera prem patra mayalulai dina
Kina kina sakina…

Yo manma sandhai samjhirahnchu
Rakhi timilai
Vanna kehi sakdina
Vetera timilai
Timro mayama
Mayama mayama
Ma ta pare chayama
Chayama chayama

Timro mayama
Mayama mayama
Ma ta pare chayama
chayama chayama

Korera prem patra mayalulai dina
Kina kina sakina….
Rakhera mana vitra mayalulai vanna
Kina kina sakina
Timro mayama
Mayama mayama
Ma ta pare chayama
Chayama chayama…