Ma Ta Kali Sundari by Anjana Gurung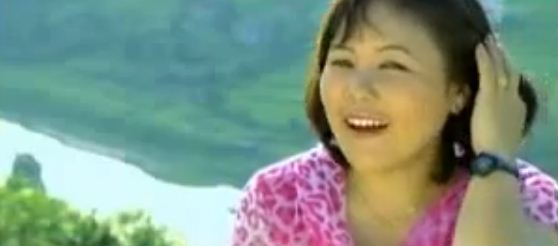 Ma Ta Kali Sundari is a Nepali aadhunik song by Anjana Gurung. The lyric as well as music for this song was composed by Kanhiya Singh. This music video was cinematograph by Shivam Shrestha and edited by Prakash Tuladhar. Sangita Shrestha has directed this beautiful video song.
Ma Ta Kali Sundari is a song about a girl in a village. She is a gorgeous black beauty in her village and every people there seems liking her, adoring her and praising her realistic. She is an eco-friendly, fun-loving and realistic young girl admired by everyone. This song has defined every possible thing about her. This music video was recorded at Kamana Music Pvt. Ltd. I am sure, when you once listen the song, you will likely tune again.
The music video is officially released online by Music Nepal via YouTube. Hope you people will enjoy this beautiful song "Ma Ta Kali Sundari".
Lyrics for Ma Ta Kali Sundari;
Sabai malai bhanchan
Ma sundari chhu re
Sabai malai bhanchan
Ma sundari chhu re
Malai paune bhagyamai
Tyo manchhe hunchha re
Malai paune bhagyamai
Tyo manchhe hunchha re

Ma ta kali sundari
Charcha mero gaau bhari
Ma ta kali sundari
Charcha mero gaau bhari

Ma ta roop ki rani
Gaau ghar ki nani
Boli mero mayalu chha
Bhanchhan aaune jane

Ho ma ta roop ki rani
Gaau ghar ki nani
Boli mero mayalu chha
Bhanchhan aaune jane
Manai ramro tanai ramro
Bhanchhan bhesai ramro
Mania ramro tanai ramro
Bhanchhan bhesai ramro

Ma ta kali sundari
Charcha mero gaau bhari
Ma ta kali sundari
Charcha mero gaau bhari

Allare thita haru
Merai lagi dhauchhan
Yesto garchhu usto garchhu
Bhani dhakku lauchhan

He allare thita haru
Merai lagi dhauchhan
Yesto garchhu usto garchhu
Bhani dhakku lauchhan
Tara lyauchhu jyanai dinchhu
Timrai lagi bhanchhan
Tara lyauchhu jyanai dinchhu
Timrai lagi bhanchhan

Ma ta kali sundari
Charcha merai gaau bhari
Ma ta kali sundari
Charcha merai gaau bhari

Sabai malai bhanchhan
Ma sundari chhori
Sabai malai bhanchhan
Ma sundari chhori
Malai paune bhagyamani
Tyo manchhe hunchha re
Malai paune bhagyamani
Tyo manchhe hunchha re

Ma ta kali sundari
Charcha mero gaau bhari
Ma ta kali sundari
Charcha mero gaau bhari
Ma ta kali sundari
Charcha mero gaau bhari
Ma ta kali sundari
Charcha mero gaau bhari