Pailaharu By Lochan Rijal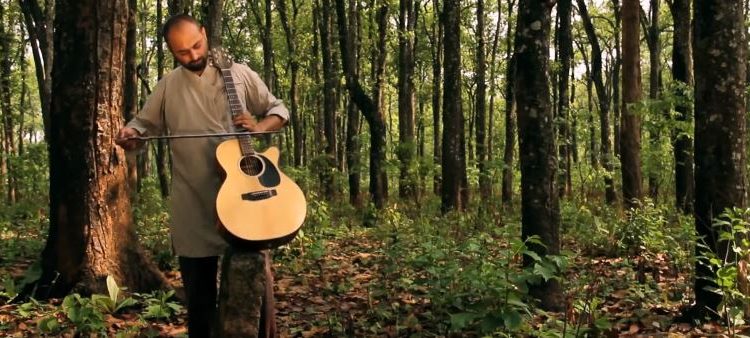 Pailaharu is a Nepali pop song by Lochan Rijal. Song is from the movie Red Monsoon. This awesome music video is directed by Mr. Eelum Dixit and edited by Eelum Dixit. Kamal baral is the camera man for this song with the camera assistant Manoj.
The lyrics writer and music composer of this song is Lochan himself. Lochan Rijal is an ethnomusicologist, a multi-instrumentalist singer-songwriter. He has won several national awards for his albums and an international award for his performance. His music blends various musical genres to poetic form that create multi-layered allusions and symbolic parallels drawn from everyday life. He composes his music on Sarangi, Arbaja and guitar. He traveled across Nepal working with various ethnic musicians especially the Gandharvas. Apart from being a professional musician and a music educator he is also involved in Nepali Movie as a music director.  I assure you people will love the song and tune repeatedly once after you hear it.
The music video is officially released online by Lochan Rijal via YouTube. Hope you guys will love this song Pailaharu.
Here is the lyrics for the song:
Bahakina thaleko chha jindagi
Aune prayas nagarnu kasile
Garo parchha bujhna
Swasai ferna aha
Satha nivauna chahanchha jasle
Rumali hidchhu ata uta ma ta ekklai
Darauchhu lachhye nahunale
Thakisakeka mera pailaharu…
Thakisakeka mera pailaharu…

Agadi badhne bataharu
Khojda khojdai
Parechhu ma ta dheri
Pachhadai sochhda sochhdai
Agadi badhne bataharu
Khojda khojdai
Parechhu ma ta dheri
Pachhadai sochhda sochhdai
Tessaibela afanaharule
Malae bhuli diyechhan
Tessaibela afanaharule
Malae bhuli diyechhan

Mero lagi chhaunai chhodeo
Teo jun pani
Bhawanaka ausima
Ma ta bagirahechhu
Mero Haso dabi sakeo
Bedanako masanama
Afailae samjhaune pato khojdaichhu
Banidinchhu aru samu kathor
Kasle panchhaedinchha ra
Komal atmalae Bitholne baythaharu
Komal atmalae Bitholne baythaharu