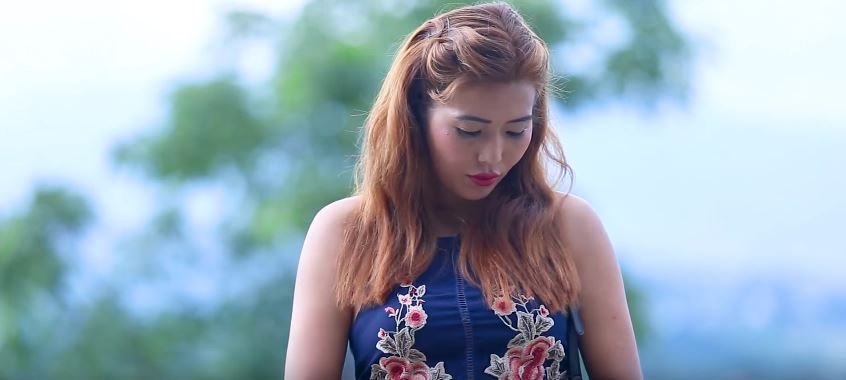 Makuri is a new Nepali lok pop song by Sayad Ma. The music video features Sushant and Amrita. Makuri is a lok pop song that represents the Love and coordination between lovers. This music video is produced by Pk Gurung and was arranged by Rajan Ishan.
The lyrics and music for the song was composed by Sayad Ma. In this music video, beautiful and known model Amrita with handsome model Sushant performed together. Amrita has appeared in many music videos and performed with lots of artists. In this music video, Sushant was in the dreams of Amrita's loves. The music video was post production by Global job placement pvt. Ltd. When you once listen this song, I am sure you will keep tuning it.
The music video is released officially online by Music Nepal via Youtube. Hope that you will enjoy this melodious lok pop song Makuri.
Here is the lyrics for Makuri:
Makuri timi Makuri
Makuri timi Makuri
Samal samala timro jobani
Samala nabhaye yaha garcha
Hamala Makuri timi Makuri…….

Sahid getai ma
Sahid getai ma
Najarai jhudyo tahi bhetai ma

Sahid getai ma
Sahid getai ma
Najarai jhudyo tahi bhetai ma
Kaela jharyo pahad
Kaela tarai jindagi
Yestai rayecha na samjha parae
Makuri timi Makuri……

Ghingin Ghingin madalu bhayo
Talai ma talai ma
Makuri timila parau jhalai ma
Manchau bhane lanchu timilai
Yae salai ma

Makuri timi Makuri
Makuri timi Makuri
Samal samala timro jobani
Samala nabhaye yaha garcha
Hamala Makuri timi Makuri…………