Man Parera Ho Ki by Melina Rai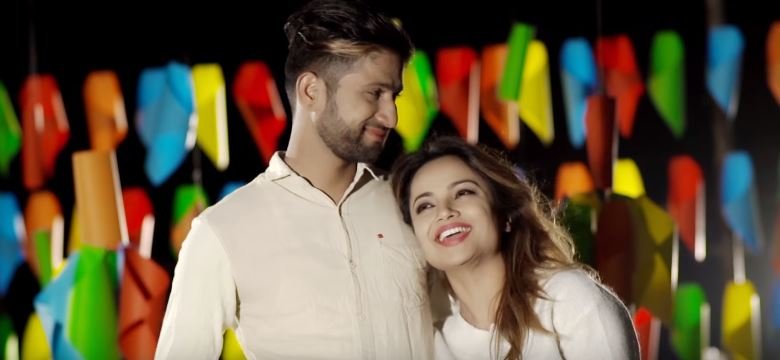 Man Parera Ho Ki is a Nepali romantic love song by Melina Rai. The music video features Namrata Sapkota Dinesh and Jagat. Man Parera Ho Ki is a romantic song which is directed by Kumar KC. This music video was edited by Anup Siwakoti and was cinematographed by Ajaya Regmi.
The music for the song was composed by Rajendra Bijgai and lyrics was written by Yam Gurung. The music video features hot and gorgeous model Namrata Sapkota. She is a hot, sexy and charming model who has given her best performance in this music video and made it wonderful. When Namrata was in grade 11, she did her first music video. After that, she has done many music videos along with different modeling assignments. Namrata starts appearing in movies from Nepali movie Antaral. Man Parera Ho Ki is romantic love song where Namrata Sapkota and Dinesh has romance. This music video consider that love is not between cute girl and handsome boy, it is between two real hearts. When you once listen this song, I am sure you will keep tuning it.
The music video is released officially online by Music Nepal via Youtube. Hope that you will enjoy this melodious love song Man Parera Ho Ki.
Here is the lyrics for Man Parera Ho Ki:
Man Parera Ho Ki
Timro yaad auna garya chha

Man Parera Ho Ki
Timro yaad auna garya chha
Sadai timro najik huna
Sadai timro samip huna
Sadai timro najik huna
Sadai timro samip huna
Yo ridaye dhaune
Daune garya chha
Man Parera Ho Ki
Timro yaad auna garya chha…….

Timro nasalu herai ma
Murcha parchan pari pani

Timro nasalu herai ma
Murcha parchan pari pani
Timi sampi huda ta
Timi sampi huda ta
Timilai paune garya chha
Timilai paune garya chha
Timilai paune garya chha
Madahosi yo jindagani
Madahosi yo jindagani
Pagal sari bhae sake ko chha
Pagal sari bhae sake ko chha
Pagal sari bhae sake ko chha
Ma jaha jau timi matra
Ma jaha jau timi matra
Chaune chaune garya chha
Man Parera Ho Ki
Timro yaad auna garya chha…….

Timro pagal prem ma
Harpal harauda chhu

hoo Timro pagal prem ma
Harpal harauda chhu
Ekanta ma timi sangai
Ekanta ma timi sangai
Preeta laune garya chha
Preeta laune garya chha
Preeta laune garya chha
Dilai todhi roe dincha
Dilai todhi roe dincha
Kaela kae timro yad ma
Kaela kae timro yad ma
Kaela kae timro yad ma
Timro nasama parera ho ki
Timro nasama parera ho ki
Mann ka geet gaune
Gaune garya chha
Man Parera Ho Ki
Timro yaad auna garya chha

Man Parera Ho Ki
Timro yaad auna garya chha
Sadai timro najik huna
Sadai timro samip huna
Sadai timro najik huna
Sadai timro samip huna
Yo ridaye dhaune
Daune garya chha
Man Parera Ho Ki
Timro yaad auna garya chha………