Mero Desh Mero Nepal by Aman Pradhan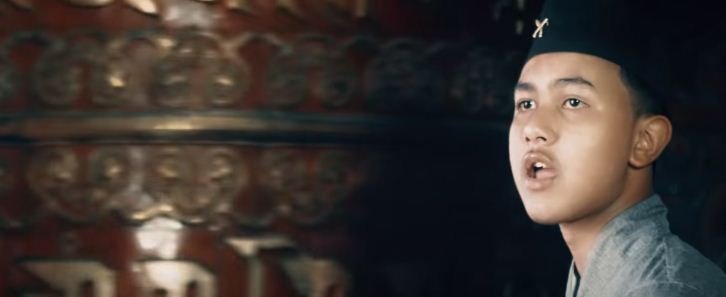 Mero Desh Mero Nepal is a Nepali Patriotic song by Aman Pradhan. The music video features Fiyojana, Srijana and Primas. This music video was cinematographed by Tek Bahadur Rai and edited by Rupesh Khadka. This is a beautiful song directed by Janak Deep Parajuli.
The instrumental as well as lyrical composition for this song was done by Sanjeeb Bhattarai & Rahul Pradhan. Mero Desh Mero Nepal is a patriotic song with a strong national feeling. This is a great tribute to our homeland. This music video reflects the beauty, serenity and amity our country. I assure, when you once listen the song, you will likely tune again.
The music video is officially released online by Aman Pradhan via YouTube. Hope you guys will love this nationalistic song "Mero Desh Mero Nepal".
Lyrics for Sanjh Bihani;
Aakasai khasos dharti fatos

Huri le rokos pahad le chhekos

 

Aakasai khasos dharti fatos

Huri le rokos pahad le chhekos

Gantabya mero eutai Nepal

 

Gantabya  mero eutai Nepal

 

Rato Chandra surya

Jhanda farfarauda

Sakchhu ragat chadhauna

Desh le malai bolauda

Mero desh mero Nepal

Pyaro chha pran bhanda

Mero desh mero Nepal

Pyaro chha pran bhanda

 

 

Jhukdaina sir yo kahile

Dati nai aghi badchhu jahile

Bhuldina purkhako saskriti

Garba garchhu huna ma Nepali

 

Sirupate nachchha

Dusman samu parda

Haserai saas chhod chhu

Desh ko lagi marda

Mero desh mero Nepal

Pyaro chha pran bhanda

Mero desh mero Nepal

Pyaro chha pran bhanda

 

 

Bir gorkhali jagat lai

Thaha chha unnati ko

Sikhar chumdai chha

Kartabya lai bujhi

Hate malo garau

Sundar santa desh banaune

Athot garau

 

Diye desh lai kehi

Timro shaan rahanchha

Bhabisya le timlai

Nepali bhani chinau chha

Mero desh mero Nepal

Pyaro chha pran bhanda

Mero desh mero Nepal

Pyaro chha pran bhanda

Mero desh mero Nepal

Pyaro chha pran bhanda