Nepali Thito Ma by Arjun Gautam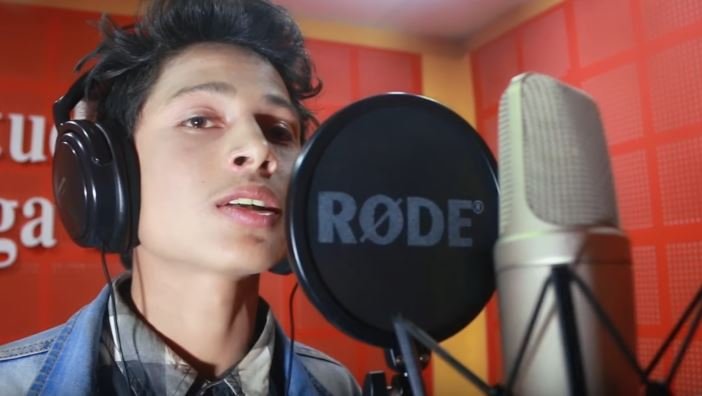 Nepali Thito Ma is a New Aadhunik Melodious Nepali pop song by Arjun Gautam. Arjun Gautam has contributed her Melodious voice in this Nepali music video. This music video is just a simple audio version during the recording of the song.
The music of this song was arranged by Mahesh Bikram Pandey and lyrics of this song is written by Arjun Gautam himself. Nepali Thito Ma is a Patriotic song which explain the valuable things of country Nepal and want to express the Nepalese people are hard worker and they give their hard work till the last breath. When you once listen this song, I am sure you will keep repeating it.
 The music video is released officially online by SongsNepal via Youtube. Hope that you will enjoy this Melodious Patriotic pop Song Nepali Thito Ma.

Here is the lyrics for the song:
Nepali thito ma
Dhaka topi saana cha
Daura la surwal ma
Afanai paechan cha
Hinchu afanai bato ma
Gorkha bhani chini saka
Mehanati chan mera haat haru
Birkha bhani chini sake…

Riti rijawa saskriti
Parampara afanai chhan yeha
Matho mandir gumbha dharahara
Paechan afanai chan yeha
Nepali thito ma
Sagarmatha sira hamro
Chandra surya raye samma
Bachi rahana yo manna…

Buddha ko bato
Hidakai chhu
Etihas ma katha
Rachakai chhu
Na ta kasai saga
Jukyo sira
Na ta kasai samu
Pau paryo

Nepali thito ma
Dhaka topi saana cha
Daura la surwal ma
Afanai paechan cha
Hinchu afanai bato ma
Gorkha bhani chini saka
Mehanati chan mera haat haru
Birkha bhani chini sake…