Aafnai Deshma Basa Saathi (Audio) By Sishir Yogi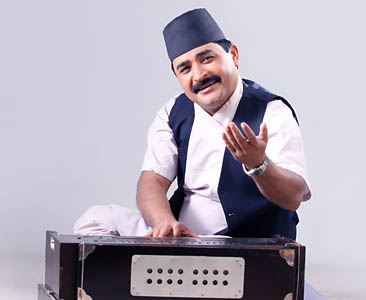 Aafnai Deshma Basa Saathi is a new Adhunik and Patriotic song by Sishir Yogi. The represents the main problem of our country that is unemployment. From this song Sishir requesting all young generation of our country Nepal not to go abroad. Use their power in our own country and develop it rapidly.
The lyrics for the song was written by Abeeral Thapa and music for the song was composed by Madan Gopal. This patriotic song is very informative and motivational song which encourage the youth to do something in our own country rather than wasting their efforts in foreign country. In this music video singer's voice make this music video more realistic. The music is arranged by Udgam Pariyar. When you once listen this song, I am sure you will keep tuning it.
Jiudo Laas is released officially online by HightlightsNepal via Youtube. Hope that you will enjoy this melodious patriotic song Aafnai Deshma Basa Saathi.
Here is the lyrics for the song:
Aafnai deshma basa saathi
Pardeshi banna najaau
Aafnai deshma basa saathi
Pardeshi banna najaau
Sun falne maato chhodi
Marubhumi khanna najaau
Aafnai deshma basa saathi
Pardeshi banna najaau

Sabai lakha pakhaa laage
Baajho maato kasle khanla
Desh ruwaai jaane haru lai
Swaabhimaani kasle bhanlaa
Sir thadyaai bacha yehi
Ghose munto laauna najaau

Lala baala runchhan yaha
Aama bato herirahanchhin
Farkine din gani gani
Piya kolte ferirahanchhin
Haasi khusi basa yehi
Samjhi samjhi run najaau

Sabko aasu dhito raakhi
Khusi lyaauchhu bhani jaanchhau
Aasai aasma baschhan yaha
Timi laas bani aauchhau
Aafnai deshma basa saathi
Pardeshi banna najaau
Aafnai deshma basa saathi
Pardeshi banna najaau
Sun falne maato chhodi
Marubhumi khanna najaau
Aafnai deshma basa saathi
Pardeshi banna najaau