Mero Khaber by Swaroop Raj Acharya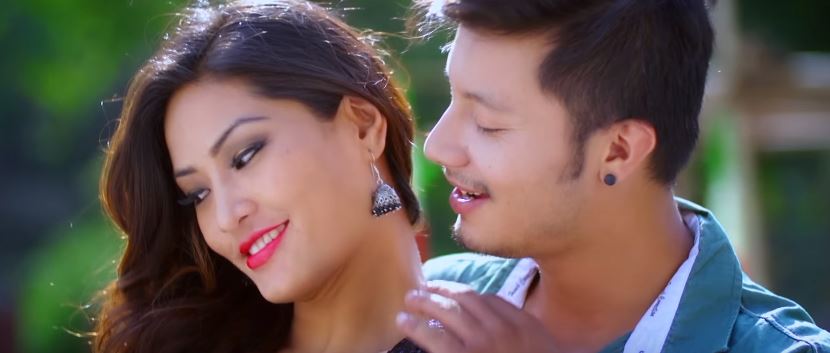 Mero Khaber is a romantic love song by Swaroop Raj Acharya. The music video features Nirajan Pradhan and Aayusha Rail. Mero Khaber is a Nepali song which is directed by Bishal Bhandari. The music video was edited by Nishan Ghimire and was Cinematographed by Hari Humagain.
The music for this song was composed by Niroj Lama and lyrics was written by Hem Kumar Lawati. The music video features versatile model Aayusha Rail with a new looks. Aayusha Rail has established herself as a successful model who has played the lead role in this video. And she was supported by hot cake model of Nepali industry,  Nirajan Pradhan. The most beautiful face is face with a smile which was express by this music video. In this music video, we can see the love through the eye rather than beauty. The golden voice was provided by versatile and talented singer of Nepali industry, Swaroop Raj Acharya. Rajan Ishan has arranged this music video who is known as one of the successful arranger of Nepali music industry. When you once listen this song, I am sure you will keep repeating it.
The music video is released officially online by Vibes Digital Nepal via Youtube. Hope that you will enjoy this melodious song Mero Khaber.
Here is the lyrics for Mero Khaber:
Mero Khaber timilai
Mann ko paana bhari
Paana bhari

Mero Khaber timilai
Mann ko paana bhari
Paana bhari
Baldal pari chiyaerahanchu
Baldal pari chiyaerahanchu
Jhajhalko le ghari ghari
Mero Khaber timilai
Mann ko paana bhari
Paana bhari…….

Parae theyau timi jaba
Milan hamro sajilai bho

Parae theyau timi jaba
Milan hamro sajilai bho
Afantai hau timi aja
Chutna kura garo bho
Kalpana ko bhabisaya ta
Kati dherai mitho theyo
Mitho theyo
Bijhae rahana atti bhitra
Bijhae rahana atti bhitra
Jiban aba dhakeliyo
Mero Khaber timilai
Mann ko paana bhari
Paana bhari…….

Dherai dherai milan hera
Samyog haru tiha hunchan

Dherai dherai milan hera
Samyog haru tiha hunchan
Yestai dherai biyog hera
Badyata ra swartha hunchan
Dhukhadai bachana jiban
Hera kati dherai
Yaha paenachan
Yaha paenachan
Sukha khusi rahar hera
Sukha khusi rahar hera
Purana bahe sabai marchan
Mero Khaber timilai
Mann ko paana bhari
Paana bhari Paana bhari……………