Nabheti Nabheti by Shiva Pariyar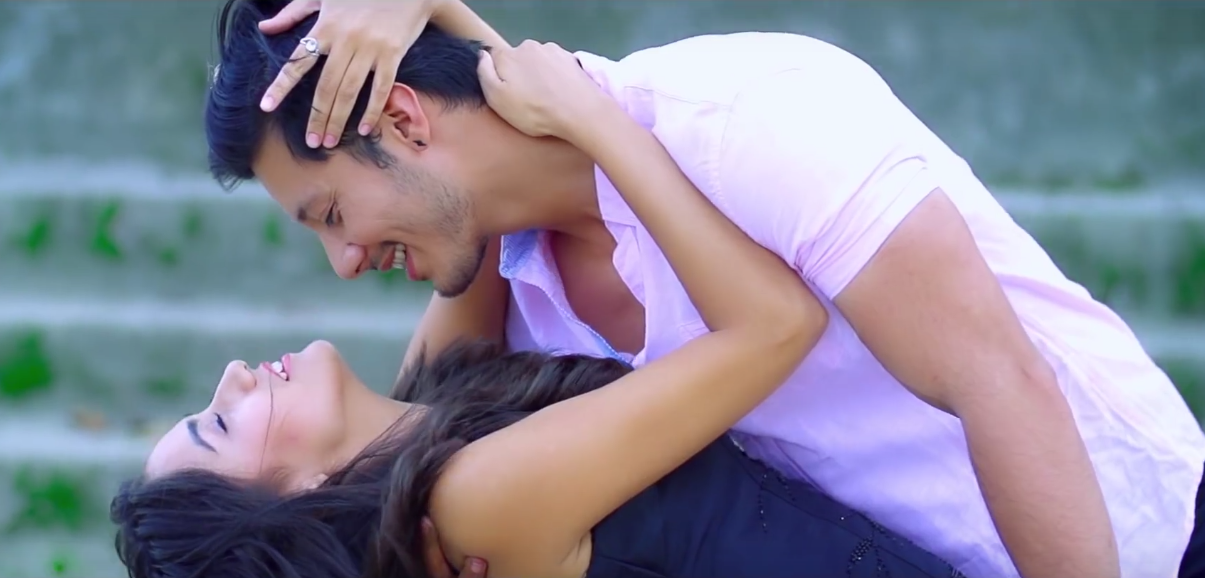 Nabheti Nabheti is a Nepali aadhunik song by versatile singer Shiva Pariyar from his album 'SHIVALAYA'. This amusing video of the song sports talented actors and actress Swastima Khadka and Nirajan Pradhan. The video is directed by Bishal Bhandari and edited by Nishan Ghimire. The camera person of the video is Hari Humagin.
The lyrics of the song Nabheti Nabheti is written by Shweta Mainali and the music composed by Shiva Pariyar is arranged and rendered by Almoda Rana Uprety. The music video features gorgeous actress Swatima Khadka who made her big entrance in the Nepali Cine Industry from the superhit Nepali movie Hostel Returns whereas her co-artist in the video Nirajan Pradhan is a very well known name in the music video domain. The song Nabheti Nabheti is basically a love song relatable to all the love buds out there. Love doesn't happen by trying, it is an emotion that evolves within for someone even if that person is not your nearby. This is what this song is all about but expressed so cleverly that if you once listen to this song, trust me you'll get an eargasm.
The music video is officially released online by Shiva Pariyar via Youtube. Hope that you will enjoy this melodious song Nabheti Nabheti.
Here is the lyrics for Nabheti Nabheti:
Lagayeu maya, satyeu ni mutu
Nabheti nabheti
Samundrai pari jodyeu ni dila
Nabheti nabheti
Lagayeu maya satyeu ni mutu
Nabheti nabheti
Samundrai pari jodyeu ni dila
Nabheti nabheti…

Baariyo thulo dilai ko mero
Ropyeu hai kanchhi k testo chija timile
Baariyo thulo dilai ko mero
Ropyeu hai kanchi k testo chija timile
Phakre ni mata
Mayako Dilma
Phakre ni mata
Mayako Dilma
Nabheti nabheti…

Lagayeu maya, satyeu ni mutu
Nabheti nabheti
Samundrai pari jodyeu ni dila
Nabheti nabheti
Manai ta raichhaa
Manai ye kanchhi
Hanyeu ni goli
Bhutukai bhaye mai pani…

Ho…
Manai ta raichhaa
Manai ye kanchhi
Hanyeu ni goli
Bhutukai bhaye mai pani…

Lagyo ni chharra nauthne gari
Lagyo ni chharra nauthne gari
Nabheti nabheti
Lagayeu maya, satyeu ni mutu
Nabheti nabheti
Samundrai pari jodyeu ni dila
Nabheti nabheti
Samundrai pari jodyeu ni dila
Nabheti nabheti
Samundrai pari jodyeu ni dila
Nabheti nabheti…