o daju by Sahima shrestha Ft. Mariska pokharel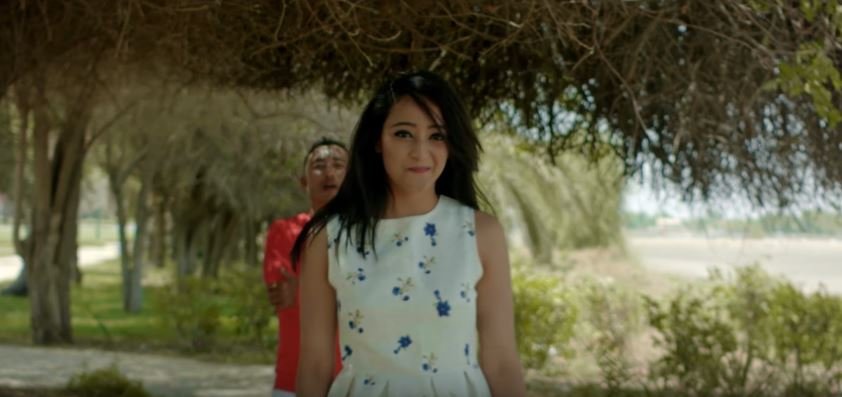 O daju is a New Nepali Romantic Comedy pop song from Album "Sworga". The music video features Mariska Pokharel and Durga B Sunuwar. O daju is a Nepali song by Sahima shrestha which is directed by Nitin chand. O daju music video was edited by Rupesh Khadga.
The music of this song was composed by Deepak sharma and lyrics of this song was written by Deepak sharma. The music video is featuring by Mariska Pokharel. She is known as one of the hot and sexy model of music industry. O daju music video is cinematographed by Namit Chand Thakuri. When you once listen this song, I am sure you will keep repeating it. Overall, Sahima shrestha's song O daju is a nice and soothing song with great melody.
The music video is released officially online by sahima shrestha via Youtube. Hope that you will enjoy this Melodious Comedy pop song O daju.

Here is the lyrics for the song:
O daju
O daju
Jawani purano vo daju
Chakhana naya
O daju
O daju
Jawani purano vo daju
Chakhana naya
Aumera dhalkidai cha
Aumera dhalkidai cha
Ma jasto thitilai
K garchau maya
Jawani purano vo daju
Chakhana naya…

Koshi bagara
Dherai aasha nagara
Rajai aasa nagara

Koshi bagara
Dherai aasha nagara
Rajai aasa nagara
Jo dhekho usai ko
Pachi na para
Rajai Pachi na para
O daju
O daju
Jawani purano vo daju
Chakhana naya
Aumera dhalkidai cha
Aumera dhalkidai cha
Ma jasto thitilai
K garchau maya
Jawani purano vo daju
Chakhana naya…

Dhara ko pani la
Kina thirkha matina
Rajai tirkha matina

Haa
Dhara ko pani la
Kina thirkha matina
Rajai tirkha matina
Yo mann la
Atako koe bhetana
Rajhai koe bhetana
O daju
O daju
Jawani purano vo daju
Chakhana naya
Aumera dhalkidai cha
Aumera dhalkidai cha
Ma jasto thitilai
K garchau maya
Jawani purano vo daju
Chakhana naya……