Stricker Nicolas Anelka quits West Bromwich Albion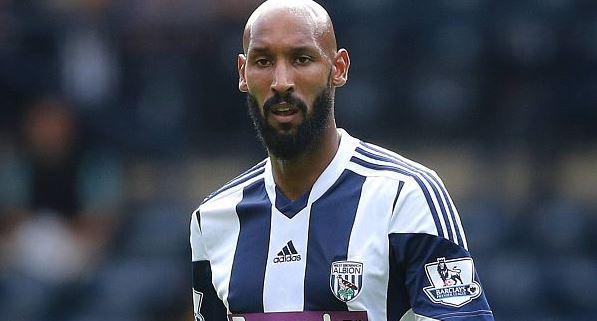 Football Association has suspended Nicolas Anelka for five-match for his controversial 'quenelle' gesture. On Friday afternoon, the Frenchman announced that according to the club he could return to the West Brom "group" only under certain condition. But he could not accept and he has to release himself from his contract.
Anelka had sent three tweets in French and they are translated as "Following talks between the club and me, propositions were made to me in order to reintegrate me into the squad under certain conditions that I could not accept." He even wrote that he took decision to free himself and put an end to the contract linked to him with West Bromwicg Albion to 2014, with immediate effect. In France, the "quenelle" gesture is considered as anti-Semitic. Anelka commits that his gesture is anti-Establishment rather than being anti-Semitic. He even insisted that he is not racist. The gesture was first performed by a French Comedian and a friend of Anelka – Dieudonne, who has convictions for anti-Semitism.
Anelka was charged by the Football Association with misconduct and found guilty after a two-day hearing at the end of February. However, an independent regulatory commission accepted there was no intention of Anelka to be anti-Semitic. West Brom has fined Anelka £80,000 and he was ordered to complete a compulsory education course. The club has not confirmed Anelka's revelation that he is about to leave as their own investigation intn the former Arsenal and Real Madrid star's actions expected to conclude next week. Eventually Albion have already lost one sponser due to the consequences of the row.