Nepal won Hong Kong by 80 runs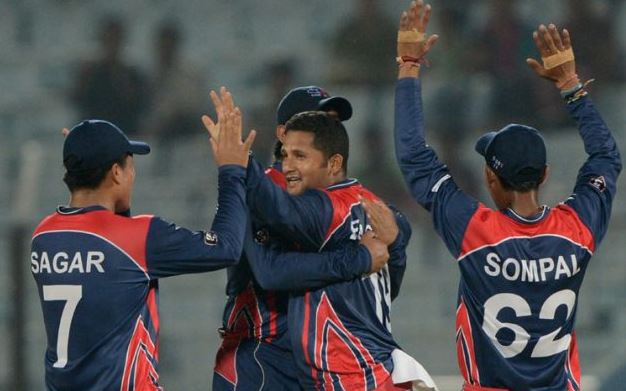 Nepal won Hong Kong by 80 run on the second match of ICC T 20 World Cup started on Bangladesh. This is the first match of Nepali cricket team on ICC T20 World Cup which they won against Hong Kong held on Zahur Ahmed Chawdhury Stadium in Chittagong, Bangladesh.
Hong Kong had won the toss and choosen feilding giving a total of 149 run in 20 overs loosing 8 wickets to the Nepali team. Nepal on return all out them on 17 overs with only 69 runs.
Gyanendra Malla made the highest score of 50 run out of 42 balls with 4 boundries and a six. Captain Parash Khadka was able to make 39 runs out of 26 balls with 4 boundries. He took the first wicket of Hong Kong by his first ball of the first over. For Nepal opener batsman Subash Khakurel made 22 runs, Sharad Bheshwakar made 14, Sagar Poon made 13 including 1 run by Binod Bhandari. Shakti Gauchan and Bashant Regmi took 3-3 wickets for Nepal where as Sompal Kami and Jitendra took 1-1 wickets of Hong Kong.