Timi Aauchhau by Bijay Pun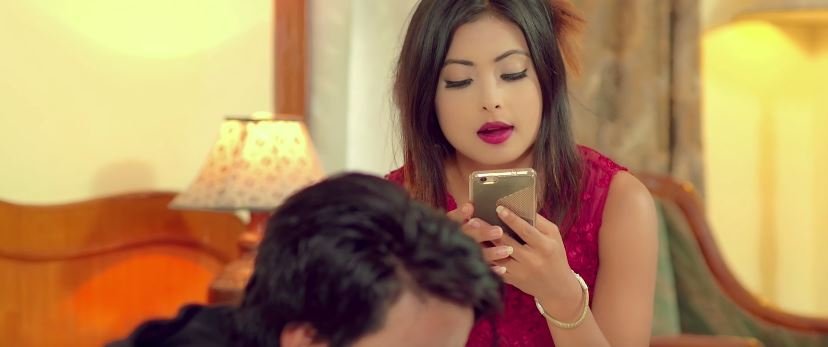 Timi Aauchhau is a new Nepali romantic song by Bijay Pun The music video features Krishtina Thapa, Sandeep and Bijay. Timi Aauchhau Nepali song was directed by Bishal Nepali. The music video was edited by Madhab Belbase and was cinematographed by Gyanendra Sharma.
The lyrics and music for this song was composed by Bijay Pun and music video was arranged by Bishal Niraula. The music video features versatile model Kristina Thapa. Kristina Thapa is a hot and sexy model who has given her best performance for making this music video good. Timi Aauchhau is very interesting and romantic love song in which we can see romantic love between Kristina Thapa and Sandeep. When you once listen this song, I am sure you will keep repeating it.
The music video is released officially online by HighlightsNepal via Youtube. Hope that you will enjoy this pop song Timi Aauchhau.

Here is the lyrics for Timi Aauchhau:
Timi Aauchhau bhani maela
Mero mann ko dailo khole
Dherai maya garchu timilai
Ma bhanda maya garcha ko le
Timi Aauchhau bhani maela……

Nilo nilo aakasai ma
Udhi rahana chari timi

Nilo nilo aakasai ma
Udhi rahana chari timi
Sworga bata utriyeki
Auti piyari pari timi
Tesai le aedauna
Preeti laideuna
Tesai le aedauna
Preeti laideuna
Jiban bahri an chutine
kasam khae dau na
Timi Aauchhau bhani maela……

Purnima ko chandra ma jhai
Chamki rahane jun hau timi

Purnima ko chandra ma jhai
Chamki rahane jun hau timi
Satai sora sargam ko
Auta mitho dhun hau timi
Tesai le herako mayale berako
Tesai le herako mayale berako
Yo mann mutu ma timrai name
Maela kerako
Timi Aauchhau bhani maela…………