Timi Nai by Rodit Bhandari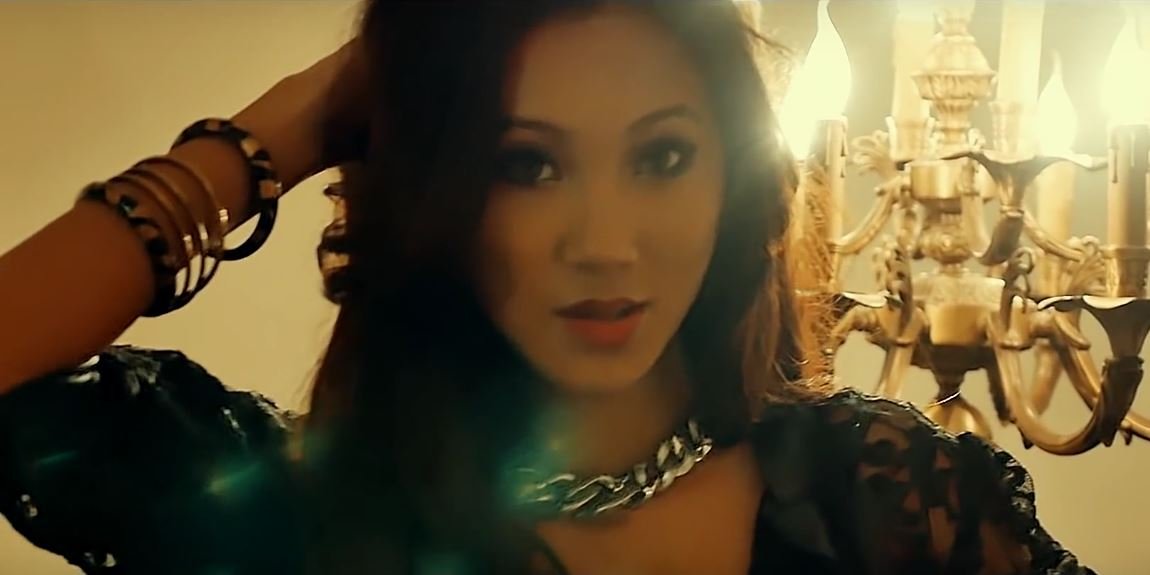 Timi Nai is a Nepali romantic song by talented singer Rodit Bhandari. This video of the song features Paramita RL Rana who is a very talented model. The video is collectively directed by Rodit Bhandari & Chronic Beatz and edited by Chronic Beatz.
The lyrics of the song Timi Nai is written and composed by Rodit Bhandari. Paramita is a multi talented artist. She knows acting, modelling and singing. She has already played in a blockbuster sequel of Chapali Height, Chapali Height 2 and gained tremendous fan followings. Moreover, you can find her charismatic voice in numerous cover songs. She has given her amazing performance in this music video. Suman Lama is the make up artist for the video who has made this beauty queen look more stunning. The song also features Chronic Beatz on vocals. Chronic Beatz is behind the dope rap in the song. Give it a listen, and I guarantee you won't leave away without listening to this song more than twice or in a loop.
The video is officially released online by Rodit Bhandari via YouTube. Do watch the video from here:

Here is the lyrics for Timi Nai:
Ma timilai bhulauna sakdina
Timi bahek kohi chhahinnaa
Aba kewal timro saath bhaye pugcha
Kewal timro saath
Aba kewal timrai maya matra pairahuma
Timinai mero maya
Timi nai mero maya timinai
Timinai Timinaii
Timinai mero maya timinaii
When I See U Mami I Be O M to the G,
God Dayum So Fine From Her Head To The Feet,
She Be Rockin' Gucci With That Hot Stilettos Heel,
Chronic Beatz Always Up For That Mellow Feel And She Be,
Lookin' Hotter Than The Earth's Core,
Her Body Like A Bottle Make Me Wanna Explore,
When I Feel Em Vibes, Keep Em Comin' Like You Got It In Yo Eyes,
Phul Tara Jun Tipi Lyaune Kura Gardina,
Mero Maan Lai Bujhideu Aru Kehi Kura Magdina,
24 Ghanta 7 Din Bhanchau Bhane Raat Din,
Saath Dinchu Timi Lai If You Know What I Mean
Ma sakdina Timi Bina Baachna
Ma khusi Chahanchu Timro Sadhai
Aba Kewal Timro Sath bhaye pugcha
Kewal timro saath
Aba kewal timro maya matra paairahuma
Timinai Mero maya
timi nai mero maya timinai
Timinai Timinaiii timinai mero maya timinaii…

Aai deu mero jiwan ma
Sunya yo sansar lai timi
Bhari deuna
Aba kewal timro saath bhaye pugcha
Kewal timro saath
Aba kewal timrai maya matra pairahuma
Timinai mero maya
Baby you are my everything and i can't stop remembering
About the way u feel the way u kiss
Cuz your the only one that i need
Everytime i think about u gal
It's like the world so beautiful
And when u're by my side
It'll be alright
Mero akhama herana k lukekocha hera
Mero akhama herana niyali herana
Timinai Mero maya ,Timi nai mero maya
Timinai ……
Timinai Timinaiii timinai mero maya timinaii…