Adam Scott's Biography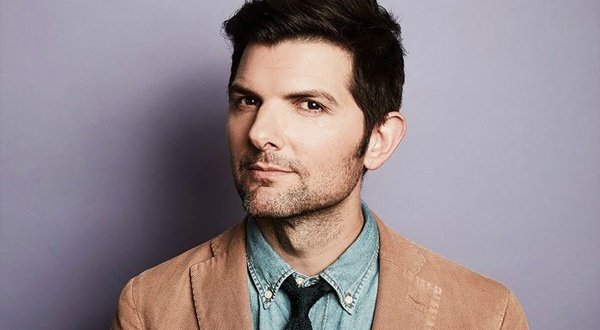 Adam Scott, born as Adam Paul Scott, is an actor, comedian, producer, and podcaster based in America who is famous for playing the role of Ben Wyatt in NBC's television sitcom Parks and Recreation. Besides, the actress has also played the role of Derek in the film Step Brothers, Henry Pollard in Starz's TV series Party Down, and Ed Mackenzie in HBO TV series Big Little Lies.
Adam Scott was born on 3rd April, 1973 in Santa Cruz, California. Her father, Douglas Scott and her mother Anne both are retired teacher. The actor has an older sister, Shannon and an older brother, David. Scott completed his high school from Harbor High School, and later enrolled at American Academy of Dramatic Arts in Pasadena, California.
Career Debut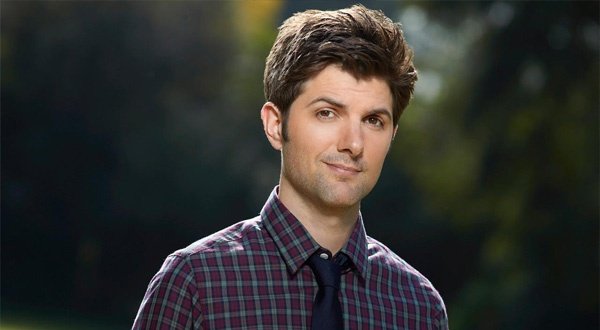 In 1994, Adam made his acting debut through a film Cityscrapes: Los Angeles, and had appeared as Joe. Besides, he appeared as Dan in a pilot episode of Dead at 21 in the same year. Further, he played the role of a Band Member / Griffin Hawkins for 4 episodes in ABC's television sitcom Boy Meets World for one year. Later in 1995, Scott played as David Kerstetter in ER's episode "Full Moon, Saturday Night". Further, he acted as Sydney Schneider for 4 episodes in ABC's Murder One.
Subsequently in 1996, Adam Scott appeared as Jacques and Race Track Valet in films Hellraiser: Bloodline and The Last Days of Frankie the Fly respectively. Besides, he played the role of Defiant Conn Officer in film Star Trek: First Contact in the same year. Later in 1998, the actor played the role of Scott in film Girl. Further, he portrayed Young George and had small role of Fan in films The Lesser Evil and Hairshirt respectively. Moreover, he acted as Josh Macon for 7 episodes in Fox's TV series Party of Five. The actor earned good sum of money through these works which contributed in his net worth.
Adam Scott starred as Peter in film Seven and a Match in 2001. The following year, the actor appeared as Ronnie Schwann and Lt. Terrence Embry in films Ronnie and High Crimes respectively. Further, she played as Ben Cooper for 2 episodes in Six Feet Under the same year. Later in 2004, Scott acted in three films, Torque, Off the Lip, and The Aviator. Likewise, she played in films like The Matador, and Monster-in-Law in year 2005, and films Art School Confidential, First Snow, Who Loves the Sun, and The Return in year 2006.
Works from 2007 to Present
Eventually, Adam Scott appeared in films like Knocked Up (2007), The Great Buck Howard (2008), Step Brothers (2008), The Vicious Kind (2009), Operation: Endgame (2010), Piranha 3D (2010), Our Idiot Brother (2011), See Girl Run (2012), The Guilt Trip (2012), and so on. Moreover, he worked in TV series like Eastbound & Down (2009-2010), Childrens Hospital (2010), Parks and Recreation (2010-2015), Comedy Bang! Bang! (2012-2016), etc. All these works too contributed in her worth.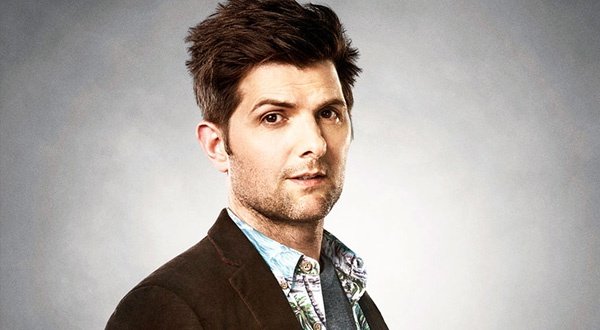 In the year 2016, Adam played the role of Robbie in Sophie Goodhart's film My Blind Brother. Eventually, the actor in 2017, appeared as Tom in film Fun Mom Dinner and Jack Ferguson in The Most Hated Woman in America. Besides, she played as Will and Gary Bloom in films Flower and Little Evil respectively.
Net Worth
Adam Scott has an estimated net worth of $3.5 million U.S. dollars. He is also a producer, and he has earned good amount of money from his producing career.
Must Know Facts about Adam Scott
Real Name: Adam Paul Scott
Date of Birth: 3rd April, 1973
Profession: Actor, Comedian, Producer, and Podcaster
Height: 5′ 10″
Wife: Naomi Sablan (m. 2005)
Children: 2
Instagram: 346K Followers in Instagram
Net Worth: $3.5 Million