How Much is A.J. Cook's Net Worth?

Who is A.J. Cook?
Born on 22nd July, 1978, Andrea Joy Cook, widely known as A.J. Cook is a Canadian actress. She is recognized for playing the character, Supervisory Special Agent Jennifer "JJ" Jareau in Criminal Minds and Mary Lisbon in 1999 film The Virgin Suicides, Jenny in Out Cold (2001) and Kimberly Corman in Final Destination 2.
A.J. was born in Oshawa, Ontario and has two brothers Nathan and Paul and has a sister, Angela. She grew up in Ontario and completed her education from Anderson Collegiate Vocational Institute. At a very small age, she had eyes problem which turned her nearly blind. However, she wore contact lenses and glasses to see properly. In the year 2007, she went through an operation and implanted lenses.
Kickoff to Career
Cook made her first acting debut in McDonald's commercials in 1997 and later did her screen debut as Lisa in a TV movie In His Father's Shoes. She was also seen in Elvis Meets as Hippie Chick and had a guest role in Goosebumps's episode "Don't Wake Mummy". In the same year, she made her movie debut in film Laserhawk, however she was seen in a small role.
A.J., subsequently appeared as Alison in Blue Moon, Mary Lisbon in The Virgin Suicides and Dawn in Teen Sorcery. The film The Virgin Suicides helped her to attract the attention and contributed in her net worth. Following the year, she had a minor role in The Spiral Staircase and was seen as Lindsay Tilden in First Wave. She also portrayed the lead character Shelby Merrick in Fox's drama TV series Higher Ground.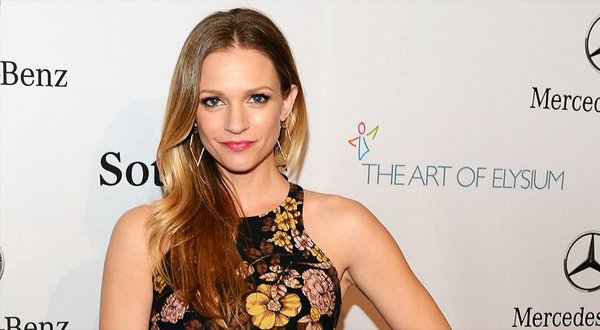 Moreover, in the year 2001, A.J. was cast in three movies; Wishmaster 3: Beyond the Gates of Hell, Ripper and Out Cold. Later in 2003, she played the character of Charlotte in Showtime's Dead Like Me's episode "Sunday Mornings". The same year, she was featured as Kimberly Corman in David R. Elis's horror film Final Destination 2. This movie also helped her to increase her net worth for year 2003.
Her Work from 2003 to Present
A.J. then appeared as the main character, Lindsay Walker in Fox's supernatural drama Tru Calling in 2003. She did the role for one year and 21 episodes. She was later seen in a TV film Bloodsuckers playing the character of Fiona in 2005. Just after that year, she portrayed Theresa in Zackary Adler's I'm Reed Fish. Besides, she was cast in a small role of Lilly in Roy Knyrim's Night Skies in 2007. She later made her appearance in different movies like Misconceptions (2008), Mother's Day (2010), Least Among Saints (2012) and Wer (2013).
Furthermore, A.J. portrayed the role of Debbie Shields in an episode of Law & Order: Special Victims Unit titled "Mask" and Libba in a TV film Bringing Ashley Home in the year 2011. She, currently, has been playing the main role of Jennifer "JJ" Jareau in CBS's TV series Criminal Minds since 2005 and is the main source of her net worth.
Andrea Joy Cook has a net worth of $4.5 million US dollar. Her main origin of her income is Criminal Minds. She also has been endorsing Women Running Magazine. She married her boyfriend Nathan Andersen on 3rd August, 2001.
Must Know Facts about A.J. Cook
Real Name: Andrea Joy Cook
Date of Birth: 22nd July, 1978
Profession: Actress
Height: 5′ 7″
Married: Nathan Andersen
Children: 2
Facebook: 353K Fans in Facebook
Instagram: 663.7K Followers in Instagram
Twitter: 525K Followers in Twitter
Net Worth: $4.5 Million