Alexandra Daddario Net Worth
Who is Alexandra Daddario?
Alexandra Anna Daddario, known with her professional name Alexandra Daddario is an actress and model based in America. The actress is recognized for portraying Annabeth Chase in Percy Jackson film franchise, Blake Gaines in San Andreas and Summer Quinn in Baywatch. Besides, she has acted in many other movies like Texas Chainsaw 3D, Hall Pass, The Choice, The House, etc.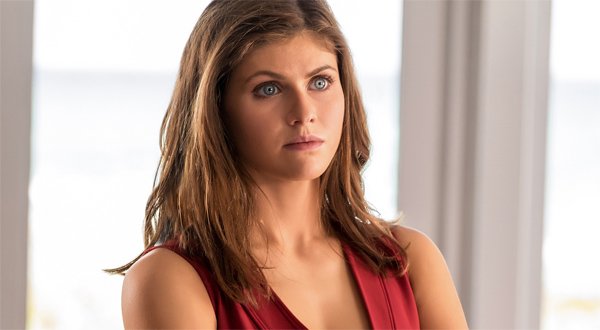 Alexandra Daddario was born on 16th March, 1986 in New York City. Her mother Christina was a lawyer and father Richard Daddario was a prosecutor and ex head of the NYPD counter-terrorism unit during the time of Mayor Michael Bloomberg. She has a brother Matthew Daddario who is an actor and has a sister Catherine. Daddario grew up in Manhattan's Upper East Side and studied at Brearley School and Professional Children's School. Later she enrolled at Marymount Manhattan College.
Career Debut
Alexandra made her television debut as Laurie Lewis in ABC's soap opera All My Children. She played the role from 2002 to 2003 and earned good sum of money. In 2004, she appeared as Felicia in an episode of Law & Order titled "Enemy". She, later in 2005, did her first movie The Squid and the Whale, yet had a minor role in the movie. Besides, she portrayed Susie Armstrong in Law & Order: Criminal Intent's episode "In the Wee Small Hours (Part 1)".
In year 2006, Alexandra played as Alex in a short film, Pitch. She also appeared as Kim in Ethan Hawke's The Hottest State. Besides, she appeared in episodes of TV series like Conviction, The Sopranos and Law & Order the same year. In 2007, she starred as Barbara Yates in film The Babysitters. Further, she portrayed Ava Strauss in The Attic.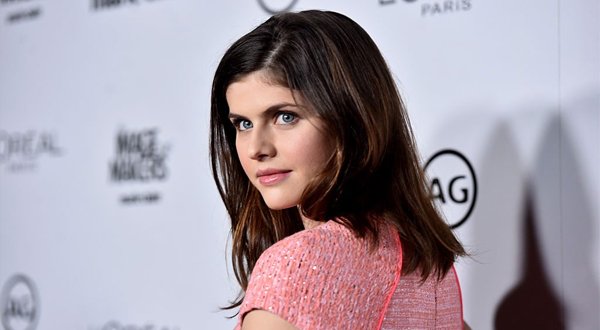 Alexandra Daddario appeared in a minor role of 'Girlfriend' in Bruce Hendricks film Jonas Brothers: The 3D Concert Experience in 2009. Besides, she played the role of Lily Arsenault in an episode of Damages titled "I Lied, Too" She also portrayed Emily Watt in Life on Mars's episode "Let All the Children Boogie". Further, she made appearances in other television series like Nurse Jackie and Law & Order: Criminal Intent in the same year. The same year, she portrayed Kate Moreau in USA Network's television series White Collar. The series also contributed in her net worth.
Works from 2010 to Present
Subsequently, Alexandra starred as Annabeth Chase in Chris Columbus's film Percy Jackson & the Olympians: The Lightning Thief in 2010. The film paid her good sum of money which helped her to increase her net worth. Besides, she played the role of main character Allison Miller in film Bereavement. Alexandra, then in 2011, appeared as Paige in film Hall Pass. Further, she portrayed Rachel in NBC's television series Parenthood from 2011 to 2012.
In 2012, Alexandra Daddario appeared as Ruby Taft in an episode of It's Always Sunny in Philadelphia named "Charlie and Dee Find Love". Afterwards she played the role of Heather Miller in film Texas Chainsaw 3D in 2013. She also reprise the role of Annabeth Chaser in the second part of Percy Jackson, Percy Jackson: Sea of Monsters. Likewise, she worked in different movies like Burying the Ex (2014), San Andreas (2015), The Choice (2016), Baywatch (2017), The House (2017) and The Layover (2017).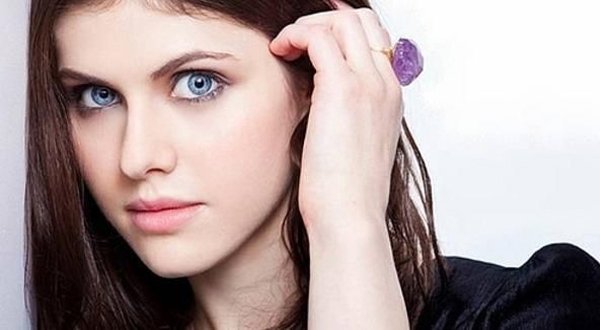 Alexandra Daddario's three new movies; When We First Met, We Have Always Lived in the Castle and Nomis will be releasing this year, Besides, the actress currently is acting in her another film I Am Not a Bird.
Net Worth
Alexandra is a talented actress who owns a net worth of $5.4 million U.S. dollars. She also earns $600,000 a year. Besides, the actress earned $41,958,042 from film The Choice and $34,090,909 from San Andreas. Further, she received $19,480,519 from Life in Text, $16,629,712 from Texas Chainsaw 3D and$15,151,515 from Hall Pass. Moreover, the actress owns a luxurious apartments and cars like Mercedes.
Must Know Facts about Alexandra Daddario
Real Name: Alexandra Anna Daddario
Date of Birth: 16th March, 1986
Profession: Actress and Model
Height: 5′ 8″
Facebook: 1.2M Fans in Facebook
Instagram: 5.6M Followers in Instagram
Twitter: 692K Followers in Twitter
Net Worth: $5.4 Million