How Much is Alicia's Net Worth?

Biography of Alicia
Alicia Roanne Witt, known professionally as Alicia Witt is an actress, singer/songwriter and pianist who was born on America. She is famous for playing the roles of Bonnie in 1994 film Fun, Gertrude Lang in Mr. Holland's Opus (1995), Natalie Simon in Urban Legend (1998). Besides, she has been featured in other movies like Vanilla Sky (2001), Last Holiday (2006), 88 Minutes (2007).
Alicia was born on 21st August, 1975 in Worcester, Massachusetts. Her mother Diane was a junior high school reading teacher. Likewise, her father Robert Witt was a science teacher and a photographer. She also has one sibling, Ian.
In the year 1980, director David Lynch discovered the acting skill of Alicia when he saw her delivering Shakespeare's Romeo and Juliet on That's Incredible! She did undergraduate in learning piano from Boston University and competed in national level.
Starting of Career
In 1984, Witt made her movie debut as Alia Atreides in David Lynch's film science fiction film, Dune. The following year, she appeared in a small role of Gersten Hayward in ABC's mystery television drama Twin Peaks's episode no. 2.1. In 1991, she had a guest role in film, Liebestraum. She then played as Elizabeth in film, Bodies, Rest and Motion. Besides, she acted as Diane in Hotel Room's episode "Blackout". Later, she portrayed the lead character, Bonnie in Rafal Zielinski's film, Fun (1994). The movie helped her to grab the attention and increase her net worth.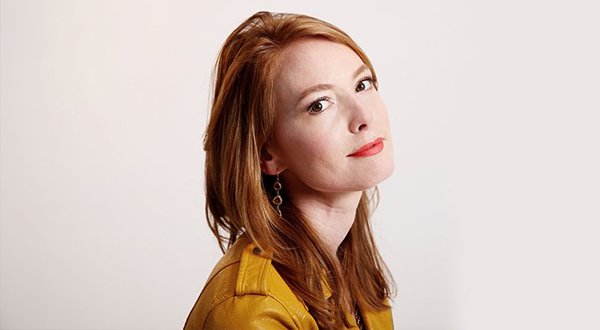 Moreover, the same year, Witt was seen as Janine in CBS's TV film The Disappearance of Vonnie. In year 1995, she was cast in two movies. She played as Kiva in Four Rooms. Further, she portrayed Gertrude Lang in Stephen Herek's Mr. Holland Opus. The movie also helped her in increment of her net worth. Besides, in the same year, she did the portrayal of lead character Zoey Woodbine in CBS's sitcom Cybill. She did the role for 87 episodes and has earned a good sum of money.
Subsequently, Alicia appeared as Cheryl Stoney in film Citizen Ruth (1996), Serena in Bongwater (1997). She also played as Natalie Simon in Jamie Blanks's Urban Legend. This film too provided her good amount of money and directly increased her net worth. She then was seen as Sophy Viner in 1999 film The Reef. Later in 2000, she appeared in two films; Playing Mona Lisa, and Cecil B. Demented. Besides, she was seen in television series Ally McBeal and The Sopranos.
Works from 2001 to Present and Net Worth
Alicia Witt, then in 2001, played in two films; Vanilla Sky and Ten Tiny Love Stories. She then was seen as Barbie in American Girl (2002) and June Carver in Two Weeks Notice (2002). Further, she acted in other movies like The Twilight Zone (2003), The Upside of Anger (2005), Last Holiday (2006), 88 Minutes (2007), Peep World (2010), The Flight of the Swan (2011), Joint Body (2011), etc.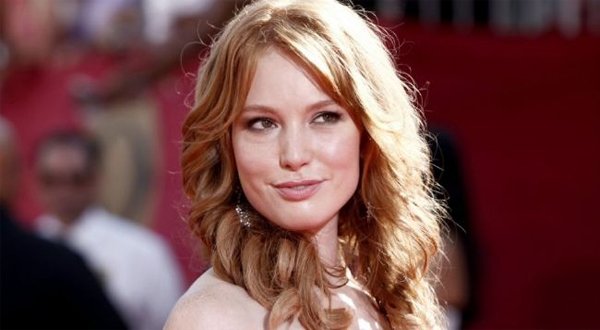 Moreover, Alicia was seen in various TV series like The Mentalist (2009/12), Backyard Wedding (2010), CSI: Miami (2011), Person of Interest (2012), Kingdom (2014), House of Lies (2015), Motive (2016), etc. Besides, in the year 2017, she starred as Denise in The Bronx Bull and Minnie in Mississippi Requiem. She also appeared as Lily Sunder in Supernatural's episode "Lily Sunder Has Some Regrets". Further, she played as Gersten Hayward in Twin Peaks and also had a recurring role of Nikki Kim in The Exorcist.
Alicia Witt currently has an estimated net worth of $3.5 million US dollars. Her acting skills in various movies and TV series have helped her to earn this net worth.
Must Know Facts about Alicia Witt
Real Name: Alicia Roanne Witt
Date of Birth: 21st August, 1975
Profession: Actress, Singer/Songwriter and Pianist
Height: 5′ 8″
Facebook: 38K Fans in Facebook
Instagram: 39.6K Followers in Instagram
Twitter: 45.7K Followers in Twitter
Net Worth: $3.5 million